Jewel, Josie and Mrs. Altom would like to send a HUGE SHOUT OUT to the WCC Tech team of Mr. Jones and Mr. Wallis for spending a great majority of the day helping us prepare for tomorrow's Y.E.S presentation!!!
WCC's first ever Rocket League games! We are excited to get started and with a win! Rocket League games are played in a series of 5 games each Thursday, our JV team won 3-2 against McDonald County High School in Anderson, Missouri . Right now we only have a JV team made up of 7th and 8th graders. Esports Spring season starts next week, with League of Legends games each Tuesday and Rocket League games each Thursday.
Thank you for our many Sponsors who support WCC Baseball! Thank you Greg and Robert for helping get baseball/softball ready to go for next week! Let's have a great season and hope to see everyone out at the ball parks! (Coach Anderson)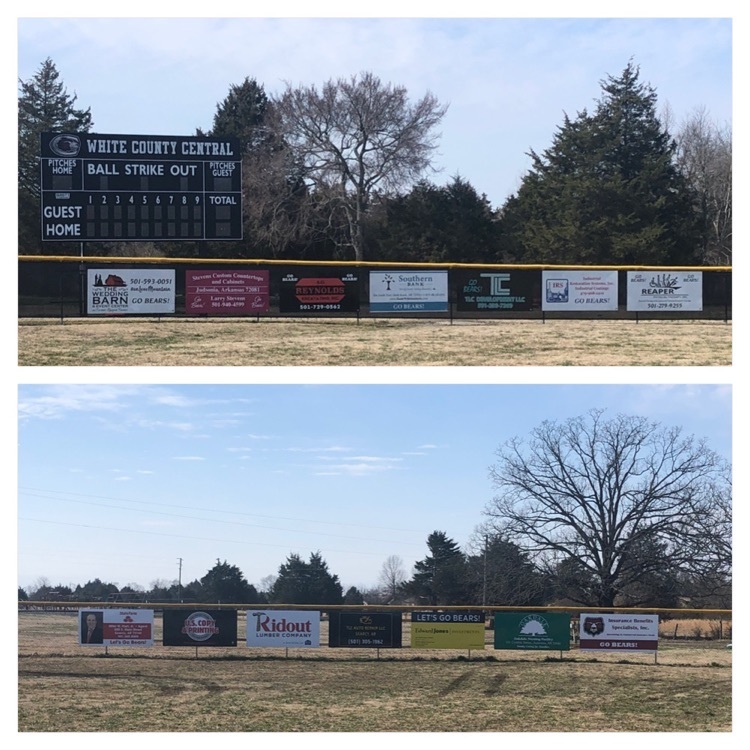 WCc Spring 2021 Baseball Scheduke
Congratulations to our WCC senior, Dillan Hopkins, for earning 1000 points while playing basketball during his career as a WCC Bear!! What an accomplishment!!!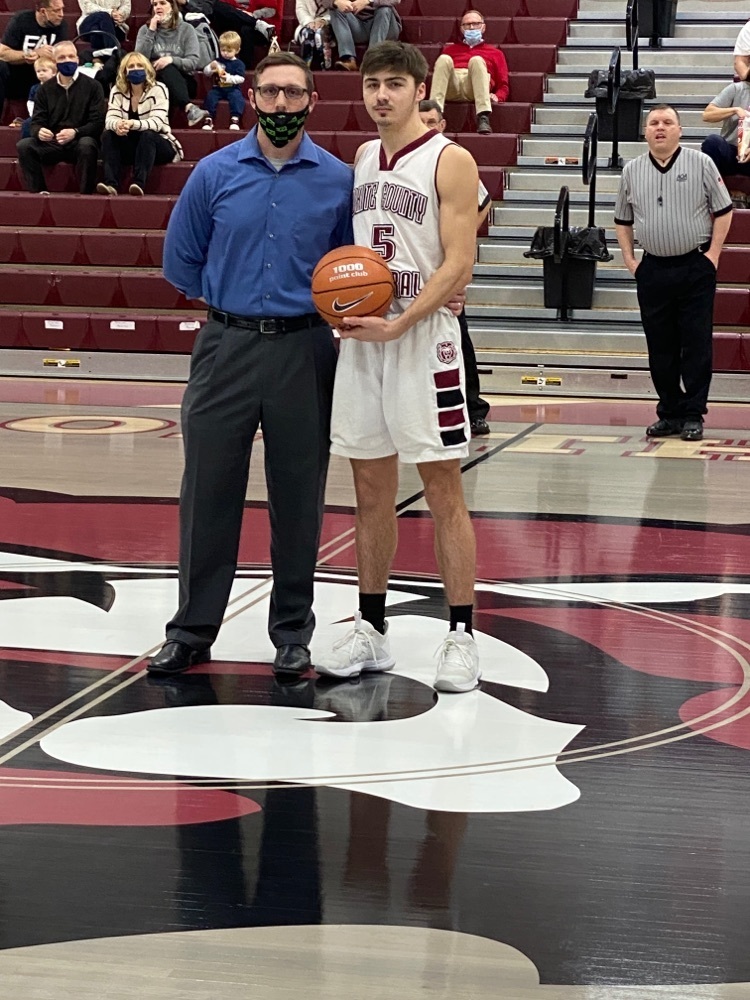 Spring Pictures! Tuesday March 2 in the auditorium. Order forms are going home with P-8 students today. You can also order online at mylifetouch.com using code EVT43D3VZ. Online orders need to be done before 8:00 that morning. Virtual students need to be there by 10:00.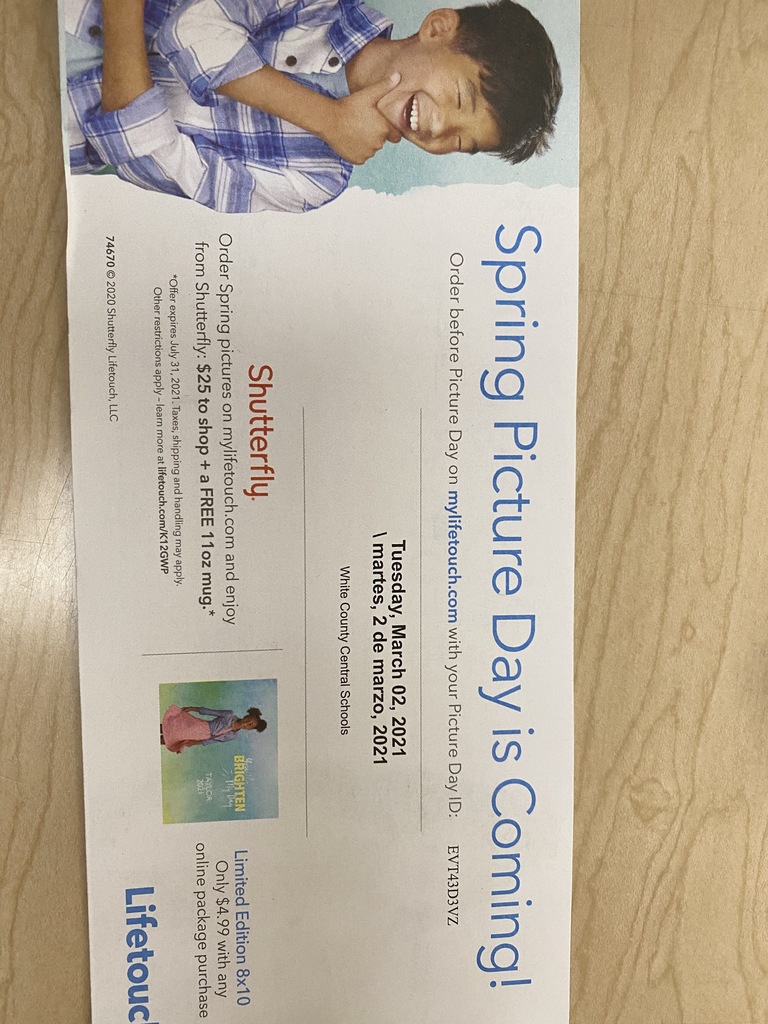 Pee Wee schedule for 2021 and informational letter. All dates and times are subject to changes which will be posted on our app. Go Bears!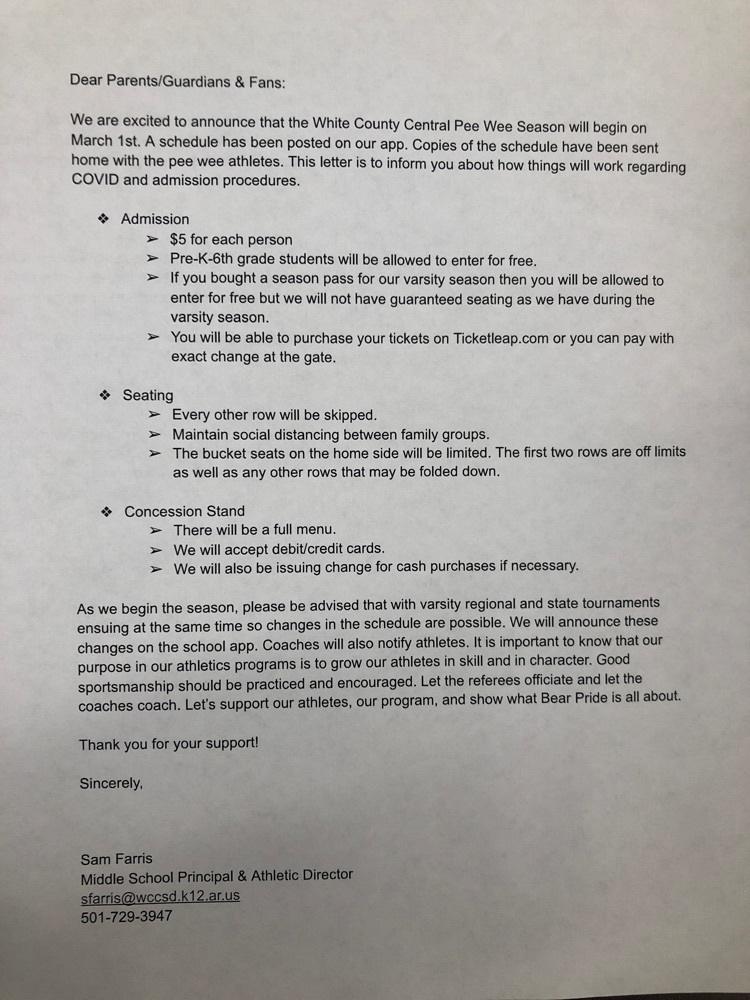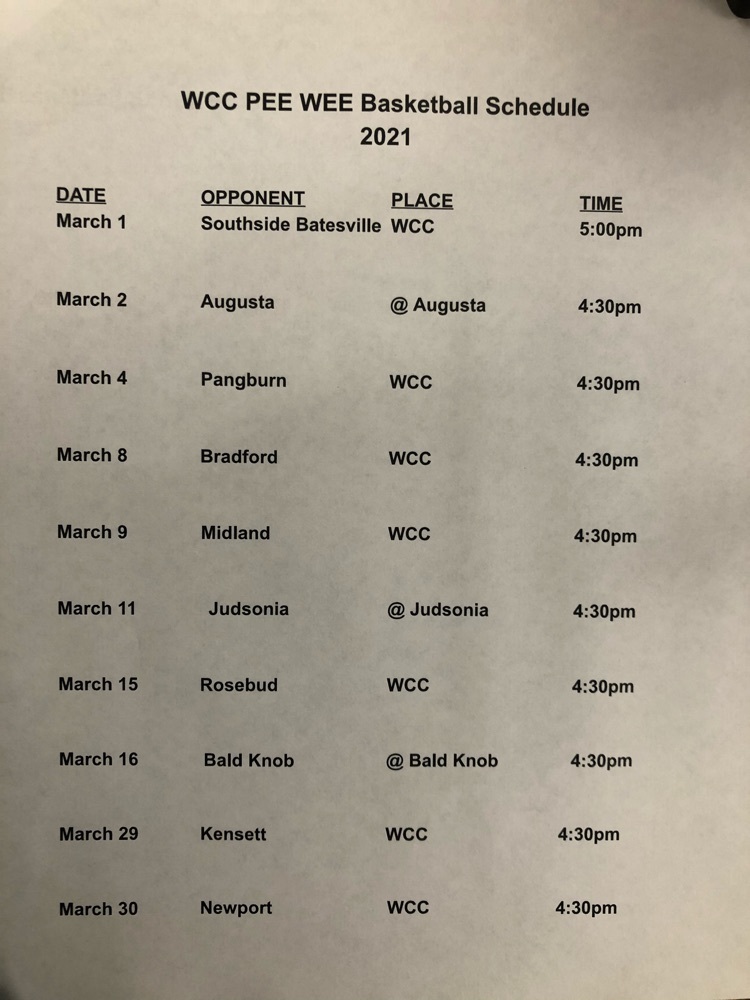 Congratulations to Luke Jones!! He is the first WCC student to win the White County Spelling Bee! He was recognized by Superintendent Dean Stanley at Monday evening's board meeting. Luke will compete in the State Spelling Bee competition on Saturday, March 13th! Congratulations Luke!
Jewel and Josie are gearing up to present their Y.E.S (Youth Entrepreneur Showcase) project to the State judges on Friday, February 26th! They wore their shirts today promoting their business!! Attachments area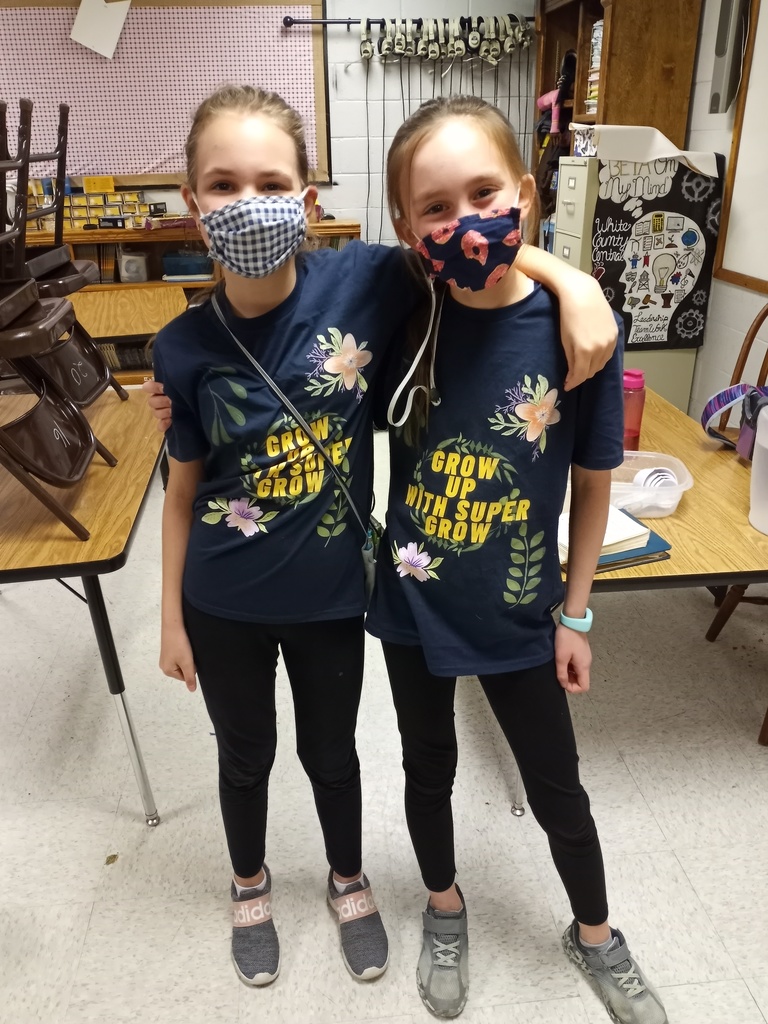 Pee Wee Cheer will have practice tomorrow, Feb 23rd, from 3:30-5:00. Bring tennis shoes and appropriate practice clothes. Pick up will be at the Cubhouse at 5:00.

White County Central will be in session tomorrow at normal time with buses running snow routes in the morning and regular routes in the afternoon with driver discretion on snow covered roads. Snow routes can be found at this link: shorturl.at/fFGV0

Due to many of our side roads on bus routes still not in good shape, White County Central will remain in virtual instruction on Monday, February 22.
Attn all 11th Graders! The ACT that is scheduled for Tuesday, Feb 23rd has been rescheduled to Thursday, March 4th. Be at school by 8am. The ACT bootcamp that was scheduled for Feb. 16 (cancelled due to snow) has been rescheduled for Wednesday, March 3rd. Be at school by 8am. If you have any questions contact Dr. Underwood. An email has been sent also.

Because we got so much help on parking lots and sidewalks today and yesterday we will not need help today at 2:00. A decision about school tomorrow will be made by 6:00 tonight.

Due to the extended closure we will need to make some changes to the lunch and breakfast menus this week. Here are the changes- Monday Lunch: Pizza bites, sweet potato fries, corn, mandarin oranges and milk. Tuesday Breakfast: Sausage slider, peaches, juice, and milk. Tuesday Lunch: Chicken Spaghetti, steamed broccoli, green beans, breadstick, orange, and milk. Thursday Lunch: Pizza, romaine salad, steamed carrots, apple, and milk. The rest of the menus will stay the same as much as possible. If any other changes have to be made it will be fruits and/or vegetables. Thank you for your understanding.
WCC senior -Ashlyn Mullins made a 31 on her ACT! She has made over a 30 on every subject on the test. Magnificent!!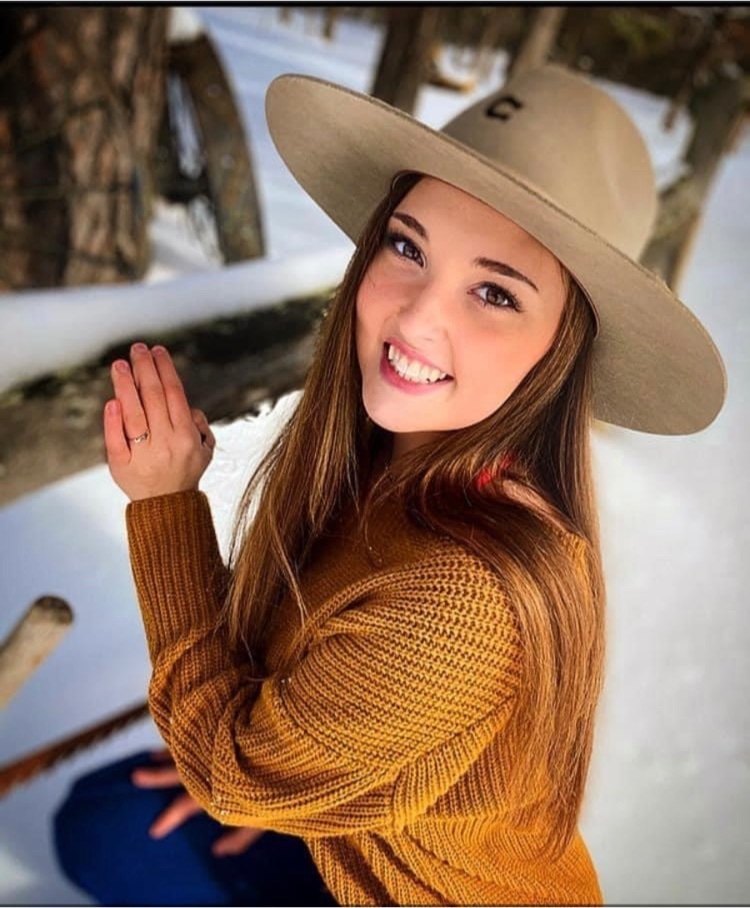 Big shoutout to some community members that helped with clearing parking lots today. We will still meet on campus at 2:00 tomorrow to see if there are areas that still need some work. Thanks to Kyle Chasteen, Blake Moffett, Larry Yingling, Alan Quattlebaum, Stan Yingling, and Phillip Simpson for stopping in today and clearing. WCC community continues to support our school! Proud to be a Bear!

Hey WCC Families, Elementary Valentine parties have been rescheduled for Tuesday, February 23rd! With that being said Elementary PTO will accept any Valentine grams on Monday and they will be passed out to the kids on Tuesday! Thanks!!