Seating for Class of 2021 graduation  *Reservations will start on Thursday, April 15th at 9am.  Deadline to reserve a seat is April 30th at 3pm. *Each senior can have no more than 16 guests. *To make a reservation you have to call the high school office and either talk to Mrs. Jennifer or Mrs. LJ or you can email Dr. Underwood.  You cannot call Mrs. LJ or Mrs. Jennifer/email Dr. Underwood till 9am.  All reservations will be time stamped.  The sooner a reservation is made the closer the seats will be to the stage. Graduation Information *Each family group will be shown where the seats are once they come to graduation *Doors will open at 2pm *Seniors have to be there by 2:30pm *masks are optional for guests *Seniors will have to wear masks while sitting on stage (unless directives change from CDC) but can take them off while they are handing out flowers and walking to get their diploma. *Graduation will be live streamed.
Senior night for Baseball has been pushed back til Friday the 16th. The senior presentation will be at 4:30 then the game will start after.

Parents and community are invited to give feedback on our Ready for Learning Plan that is currently on our website. wccbears.org The survey is at the bottom of the document entitled "Ready for Learning Plan" that is on our home page. Thank you!

The High Five Award was presented to Tracy Dontizen from Leighan Johnson and Lacey Brown. Here is what they have to say about Ms. Donitzen: "This high five award goes to Mrs. Donitzen. She goes above and beyond to make sure her students feel loved and supported. She can frequently be seen spending her free time cheering for students at sporting events, chess tournaments, spelling bee, or just in general. Her love and excitement for learning spills over into all that she does, and gets her students excited about learning. Her commitment to learning can only be surpassed by her genuine love for her students." Thank you Tracy for your service to WCC!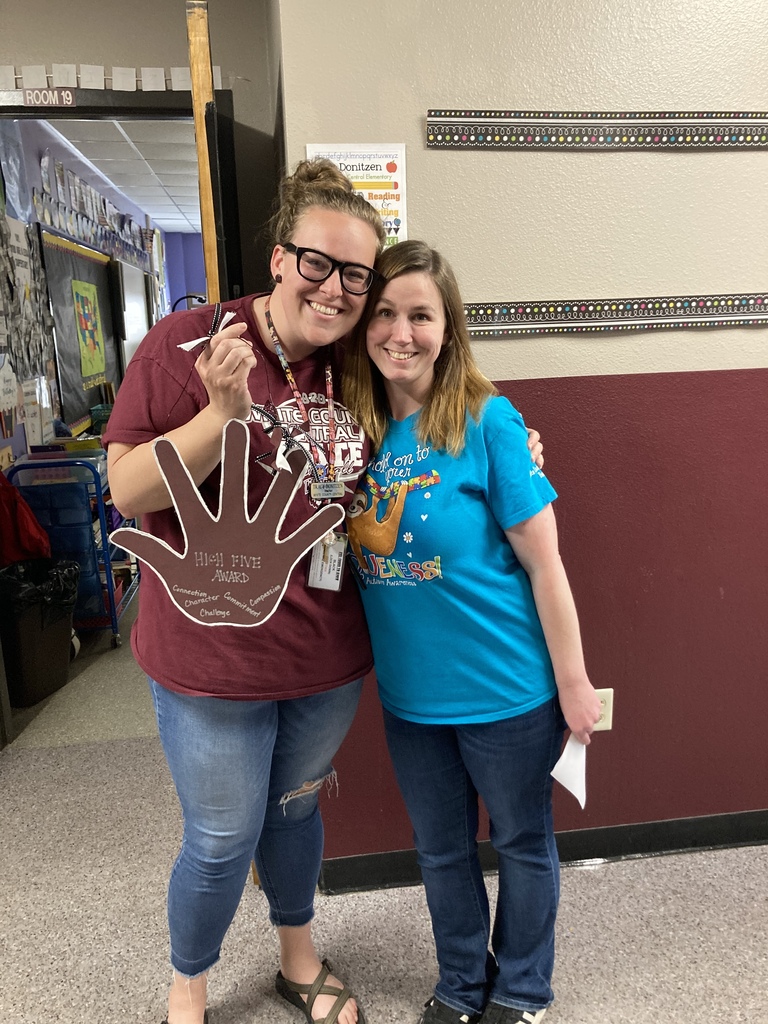 Bus #6, Mr. Altom's bus, will be 10-15 mins late this morning on Monday, April 12.
Bus 6, Mr. Tim Altom, will be about 15-20 min late this morning.
WCC's Henrry Perez earned his Microsoft Word Certification today. Congratulations Henrry! Great job!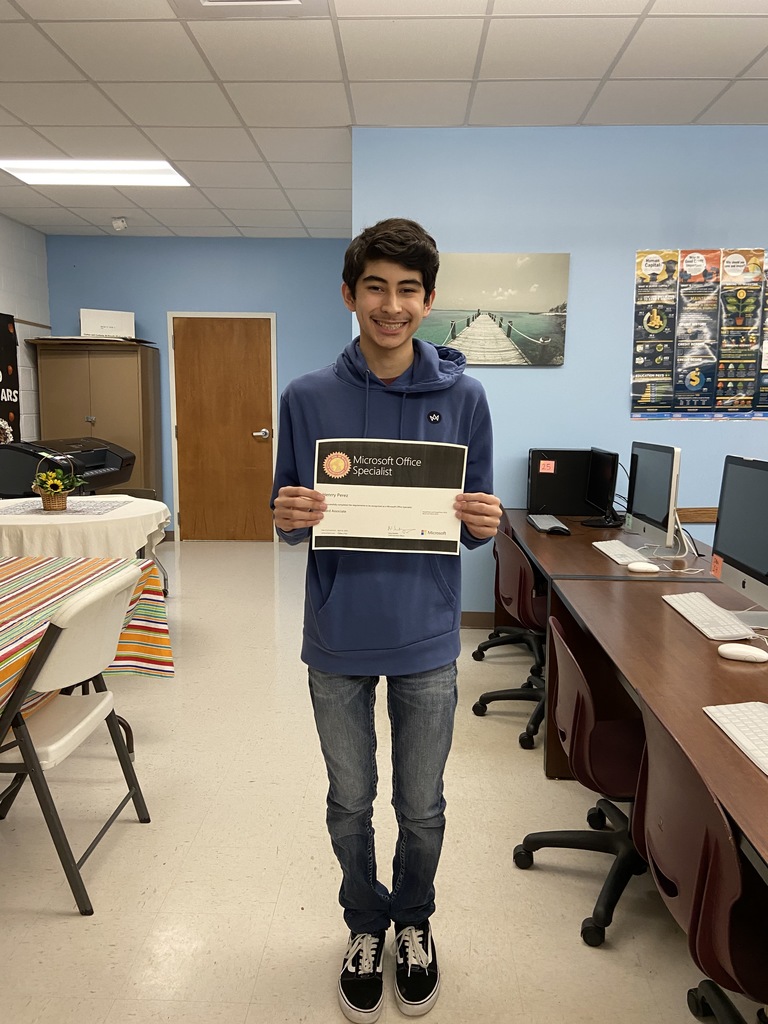 WCC's Lifespan Development students received their Babysitting Basics Certification!! Congratulations! Destiny Travis, McKenzie Massey, Weslee Whitaker, Lezly Coleman & Kara Speakman and Kyler Freeman. Serenity Gonzales not pictured.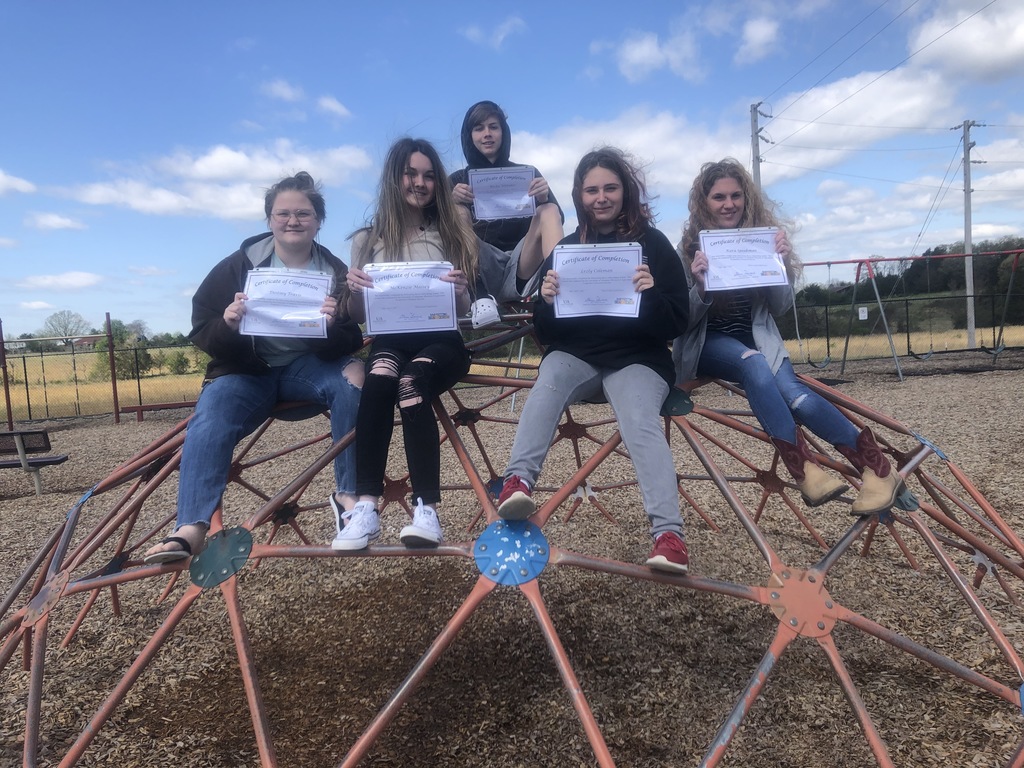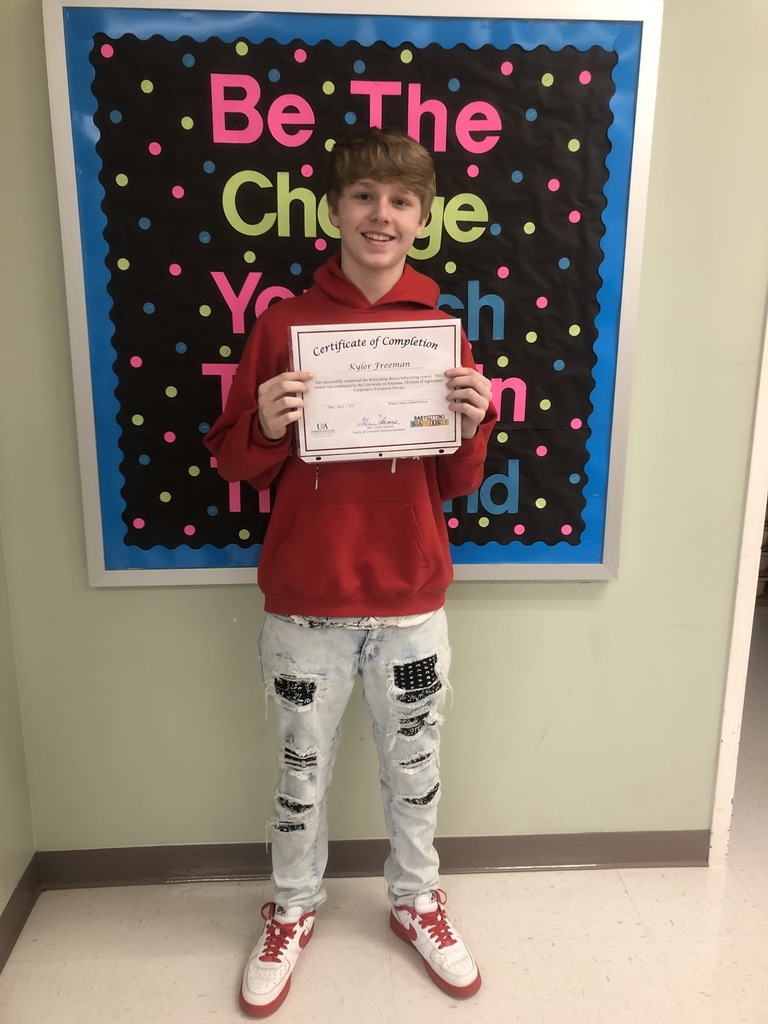 The softball game scheduled for tonight WILL be played but the start time will be pushed to 6 o'clock. Varsity will play at 6 followed by Jr. High. Jr. High needs to be at the field by 7:30.
Baseball game verses Melbourne today has been pushed back to start at 4:30.
Celine Garin passed the Microsoft Office Specialist Word Certification. Congratulations Celine!

HS track after school practice has been cancelled for today.
Come to WCC by school choice!!!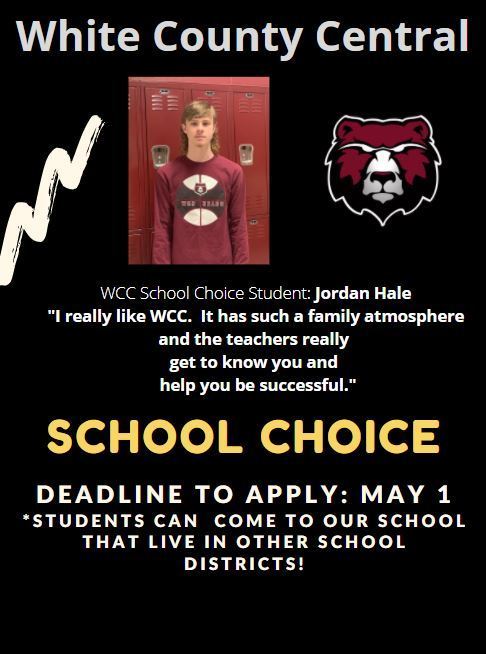 School Choice Application! Students can attend WCC that live in other school districts. Deadline to apply for next school year is May 1, 2021. Go to WCCbears.org, click on the link on the homepage, fill out the application. Completed application has to be submitted by May 1. For more information contact 50-729-3992.
ACT Aspire Reminder for grades 3-10: Aspire testing will begin on Monday, April 26. Onsite, and virtual students, will be testing together, on campus. 7th-10th grades will test on Monday, April 26 and Tuesday, April 27. 3rd-6th grades will test on Wednesday, April 28 and Thursday, April 29. Students should be on campus, and ready to begin testing, by 7:55. Students that come in late, or are absent, will make up what was missed, at a later time. Please try to have all students at school on time. Also, getting a good night's sleep, and having a good breakfast, will help your child have a better testing experience. Testing will be complete by 12:00 each day. If your child is virtual, they may be picked up by 12:00, on each day they test.
Baseball game for today has been cancelled. We will be back in action Thursday against Melbourne starting at 4:00 at home!

Softball games scheduled for tonight (April 5, 2021) and tomorrow (April 6, 2021) have been postponed. An updated schedule will be sent out later this week!!
Softball games for today Saturday,April 3, have been cancelled.