We would love for your kindergartener to join us for Camp Kindergarten! August 4th and 5th 9:00-11:30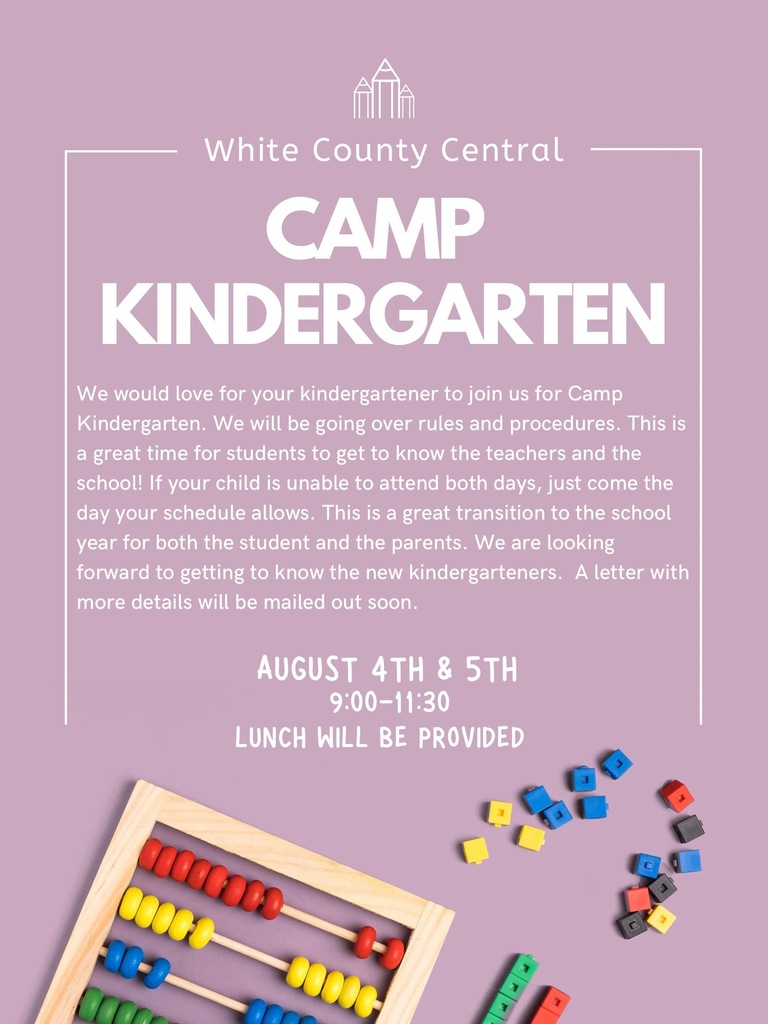 WCC parents, if you are in need of food, boxes may be picked up Friday, July 8. It will be available from 2:00-4:00, at Clearwater Baptist Church. The address is 3032 Hwy 157, Judsonia.

Minimum bids on each bus is $500.

2 used buses for sale. WCC is taking closed bids on the 2 buses pictured. They are parked in front of our storage building. We will open bids at 3:00 on Tuesday, June 21. Please submit bids at the administration office.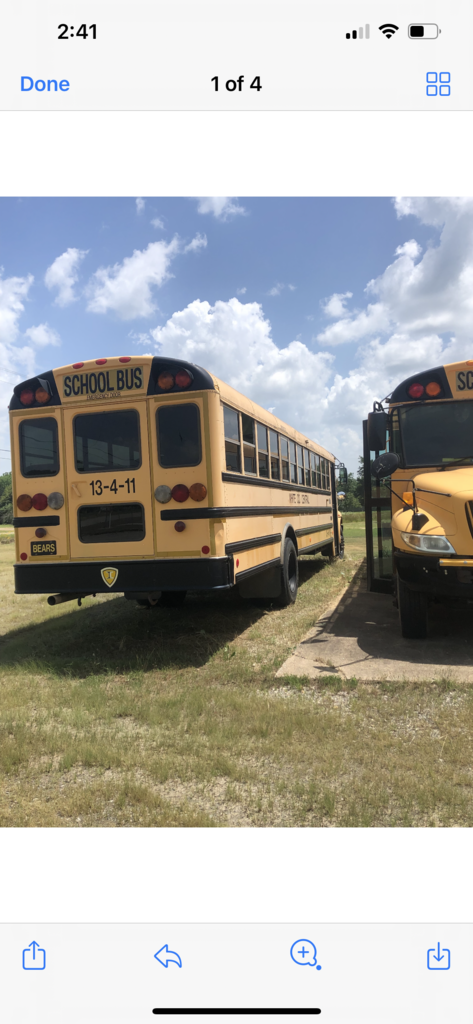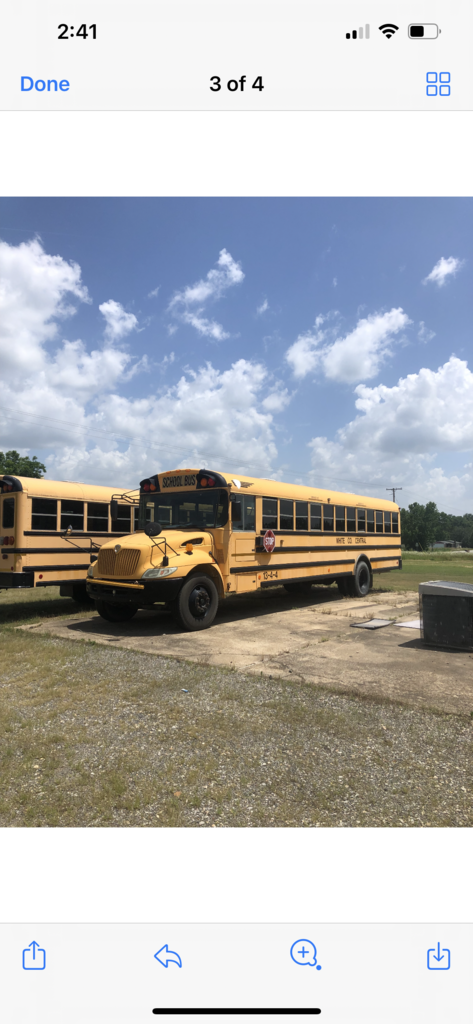 Welcome Caitlyn Hamby Eggensperger to WCC!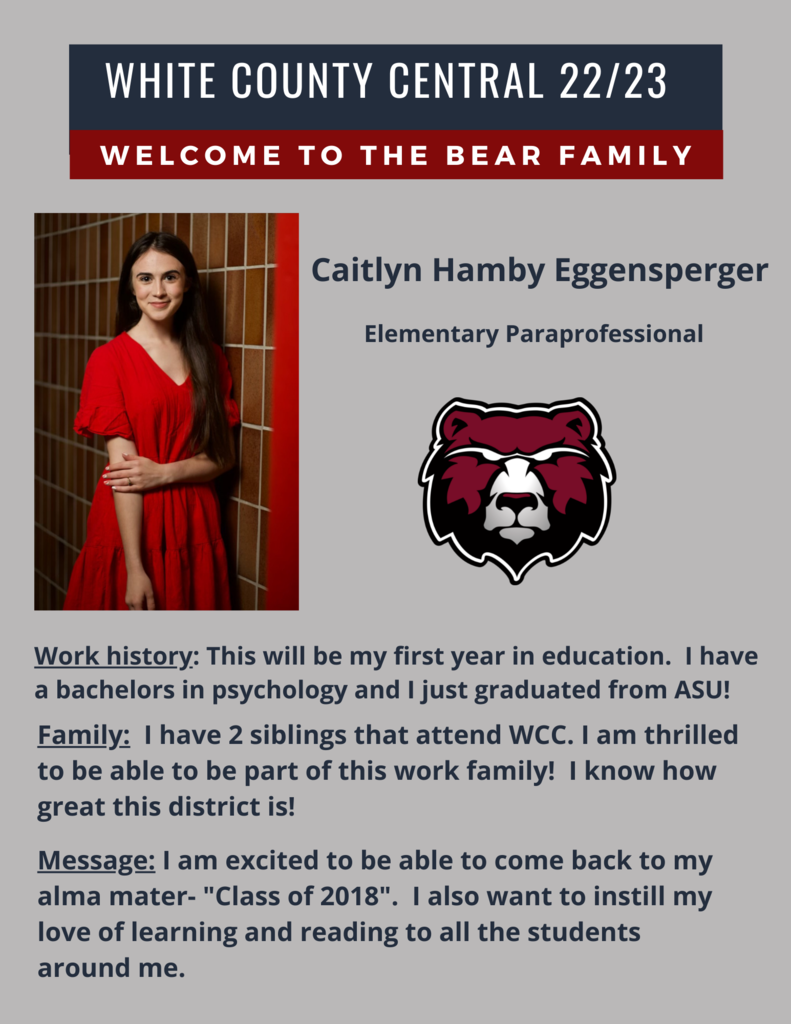 Welcome Mrs. Savannah Holowell to the WCC Bear family!!!!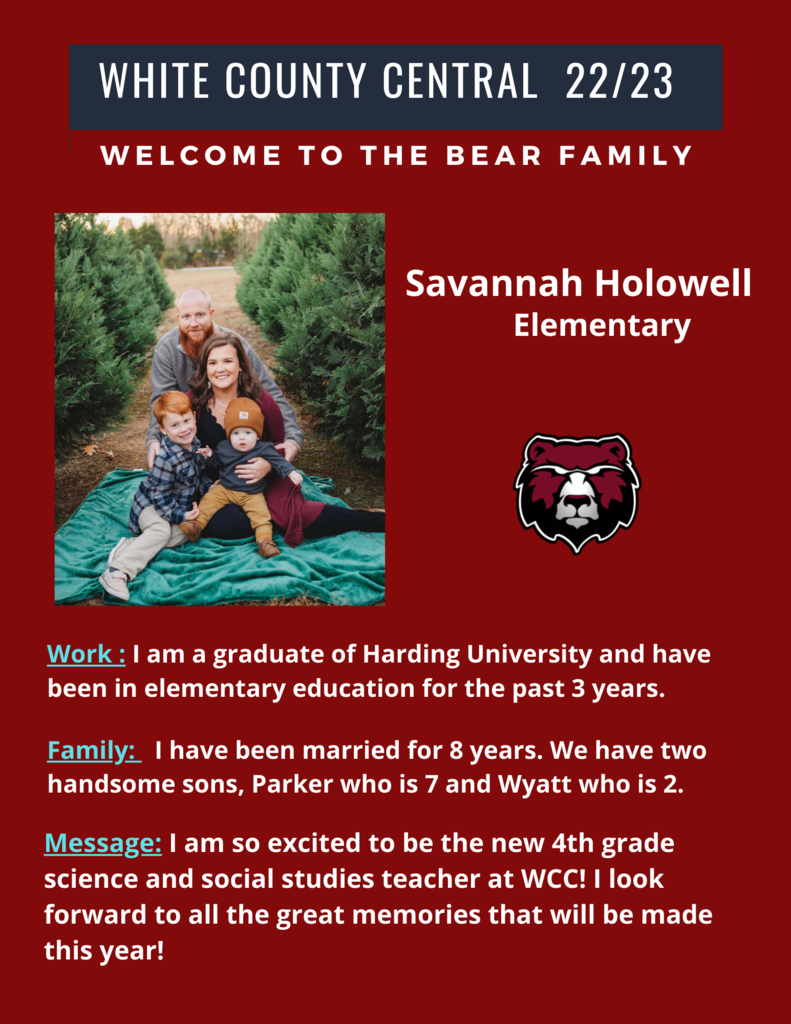 Reminder WCC Cheer Clinic fundraiser is tomorrow, June 11. Registration is from 8:30-9:00 at the Cubhouse and is $15. Participants will need to bring a lunch, snack, and water bottle. This is open to all students K-6 from any school.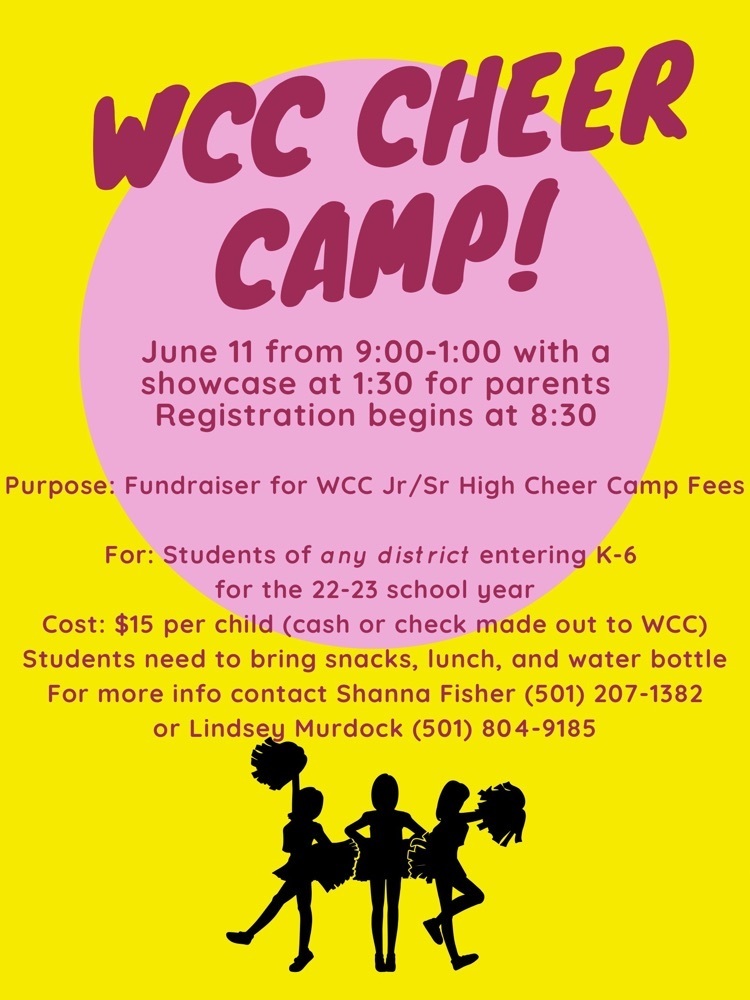 Parents, this is a reminder that food boxes can be picked up between 2:00 and 4:00, today. Clearwater Baptist Church, 3032 Hwy 157.
WCC parents, if your child receives a weekly food bag, or if you are in need of food, there will be food boxes available for pick up Friday, June 10, at Clearwater Baptist Church. The address is 3032 Hwy 157, Judsonia. Pickup time is 2:00-4:00 p.m.
WCC High School students! If you signed up for summer school - don't forget it starts tomorrow, Thursday June 2. Doors open at 8:45am. Don't forget!
Little Bear girls basketball is cancelled for tomorrow Thursday, June 2. First session will be June 9.
**BOYS BASKETBALL** We will have a boys basketball meeting on Tuesday, May 31st at 6:00pm in the main gym. This is for all boys and parents that signed up at our meeting at school or anyone wanting to join. Please have someone attend this meeting and please share! This is for incoming 5th graders through 12th graders. There has been some confusion on the schedule and we also will be adjusting a couple of things so please attend if you can and have the boys attend as well. After meeting we will have a combined practice until 7:45 and you are welcome to stay and observe on this one! Go Bears!!
Bus 14, Mrs. Altom's bus, is running about 20 minutes late. If she has not picked up your child yet - she will be there soon. ( Wednesday, May 25)
WCC Parents, if your child receives a Friday food bag, please stop by and pick it up today, if you can. They will be extra heavy and difficult for the little ones to carry. If possible, please try to pickup before 2:45. Please let myself or Kelly know, if you pickup. Thank you!

Today is National Speech-Language Pathologist Day! WCC is blessed to have Shanna Fisher fill this position! She is extremely knowledgeable and our students love her! We appreciate her contributions to our students and our education profession!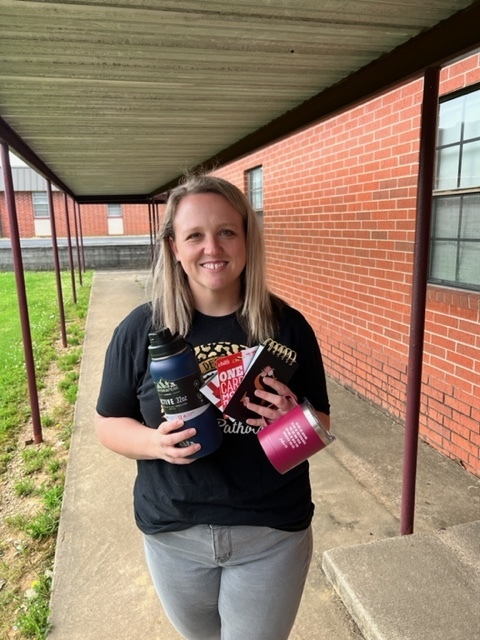 K-3 Parents: Please remember to turn in your Intent to Return Form asap. This information will help us plan for the 2022-2023 school year.

Parents and community members, we conducted the mandated annual "lock down" drill at WCC today. The drill lasted 3 minutes and the students did very well.
The WCC sports awards assembly is tonight at 6:00 in the auditorium. Please join us in honoring the participants in WCC athletic programs. Programs in participation tonight include track, cross country, soccer, softball, baseball, cheer, and 7-12 basketball. Other athletic programs have held or will hold individual events.
The choir concert tonight will start tonight at 7pm in the WCC auditorium