We are nearing the end of our FanCloth HSPTO fundraiser! We still need more sold to reach our goal! Please help us by ordering at
https://fancloth.shop/NFHAE
. These funds support our students at WCC! Please get your orders in by Sept 30! We appreciate your support!

We are nearing the end of our FanCloth HSPTO fundraiser! We still need more sold to reach our goal! Please help us by ordering at
https://fancloth.shop/NFHAE
. These funds support our students at WCC! Please get your orders in by Sept 30! We appreciate your support!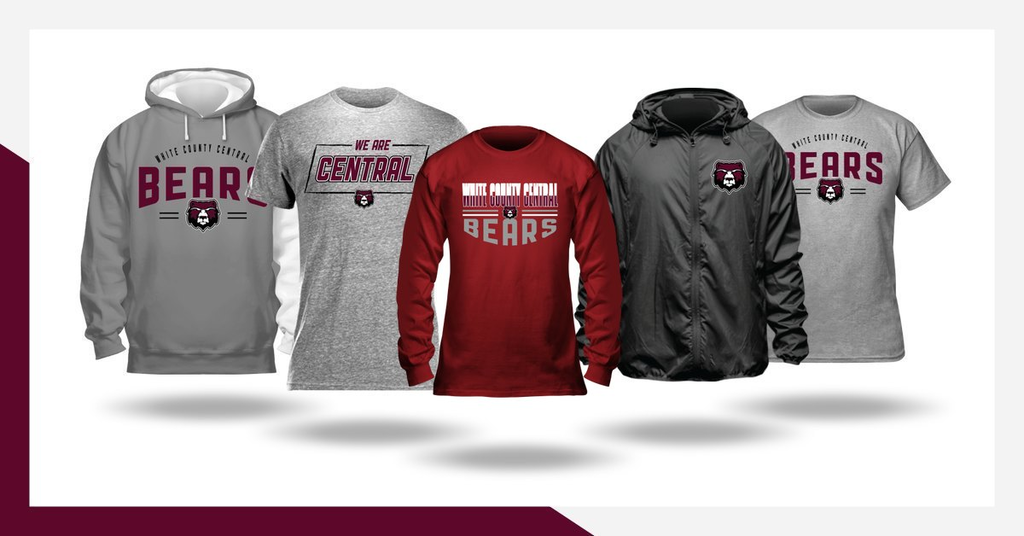 Don't forget that tomorrow, Thursday 9/23/21, is school picture day for Preschool-11th grade! Everyone will be getting their picture made! If you want to order online use mylifetouch.com and use the code EVTK2SFCW. If not, you can send the money tomorrow in the picture envelope that was sent home. A proof of the picture will be sent home soon if you are not sure about ordering yet. If you have any questions, please contact Ms. Julia Williams at
jwilliams@wccbears.org
The FFA Leadership team will be taking up a love offering on Thursday, Sept. 23., during first period for Mr. Anderson and his family. As some of you know, his daughter has recently had brain surgery. All proceeds will go to Mr. Anderson and his family. If you would like to donate please bring it to the high school office. Thank you!
WCC District BearLand Weekly for next week!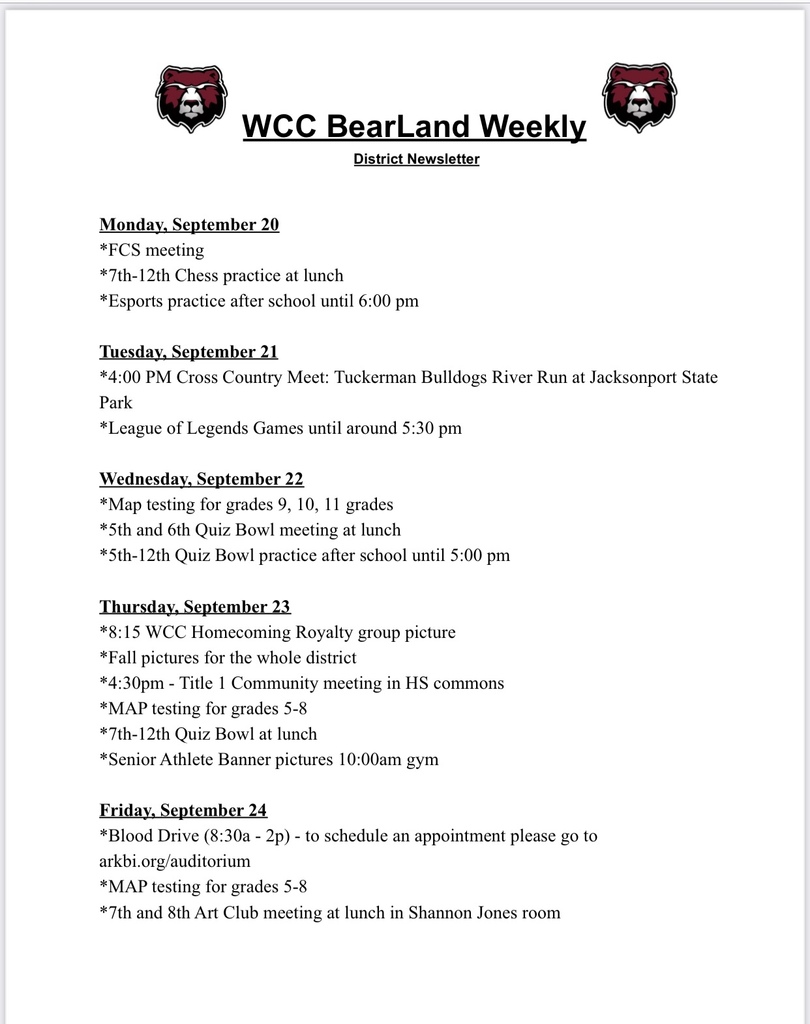 Our school COVID numbers have decreased but our ACHI color for residential cases has only moved down from the purple zone to the red zone. We will still be under a mask mandate for the week of September 20-24.

Integration of the Arts into our curriculum is GREAT for our students! Who says Math can't be fun and creative? Fourth grade students used Art to practice and understand prime numbers. Students studied the morphology of the word prime which also extended to Art concepts of primary colors! Our students are learning deeply in these lessons. We are proud of them!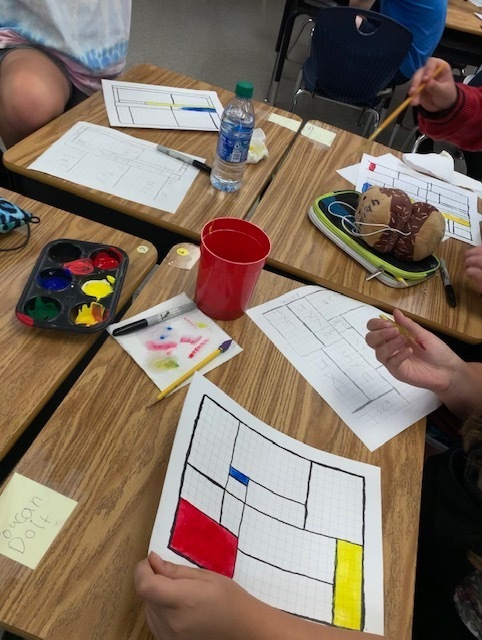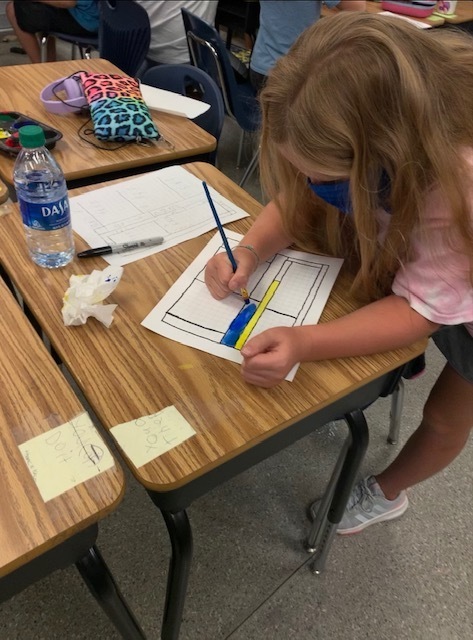 Tomorrow WCC will be conducting vision and hearing screening for the following grades: K, 1, 2, 4, 6, and 8. Please be sure to have your student wear corrective lenses if they are prescribed.
Progress reports are being given to all students today. Please look at your child's progress reports. Picture forms were also given to grades 9-12th for next week's pictures on Thursday, Sept. 23.
Sr. BETA will be sponsoring a BLOOD DRIVE on FRIDAY, SEPTEMBER 24th from 8:30a - 2p in the Auditorium. Please visit arkbi.org to schedule an appointment.
Don't forget the 2nd dose Covid vaccine clinic is today from 1pm to 6pm in the auditorium.

Please remember that the millage vote will be held tomorrow from 7:30 until 7:30 in the White County Central auditorium.
Progress reports for all WCC students will go home this Thursday, Sept. 16th. Don't forget to ask your child about it when they get home on Thursday!

At the September board meeting held on Thursday, September 9, 2021 the board made an amendment to the current mask mandate policy. The plan is to have the Administration look at the weekly ACHI report posted (usually on Thursday) on achi.net/covid19 and see what color zone the district is for the week. If the color is purple (highest risk) or red (high risk) the mandate will be in place for students and staff/faculty for the following week. If the color is orange (moderate risk), yellow (low risk), light green (lowest risk), or dark green (no risk) the district will highly recommend the mask but it will not be mandated. However, if the actual school data does not correlate with the residential data for the week, the mandate will stay in place. For example, if the color for our residents is orange but the school data shows that we are having a spike in cases then we will still have the mandate in place for the school. Also, the mandate will automatically go into place for the following week if the color goes back to purple or red. We will be sending out a notification on Friday afternoon of each week that will inform parents of the mask determination for the following week. The daily dashboard of COVID cases within the school as well as the ACHI map for the week is posted under COVID Weekly Report on the front page of the district website. Please contact your child's building if you have any questions. The district color for the week is purple so for the week of September 13-17 we are still under a mask mandate.
White County Central's Superintendent Dean Stanley has been voted as the 'Best Superintendent' for the Daily Citizen's Reader's Choice Award for 2021. He was presented with this honor last night at the board meeting by the Daily Citizen representative. Mr. Stanley has also been nominated to represent the state of Arkansas through the America Association of School Administrators Superintendent of the Year program. The nomination reflects the superintendent's commitment to education and the value they bring to the children Arkansas. Congratulations - Mr. Stanley!!!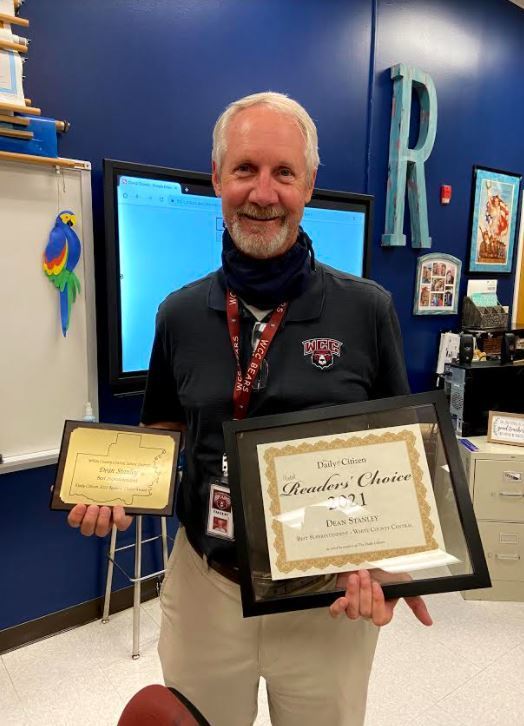 Bus 5, Mrs. Altom's bus, is running about 15 minutes late today, Friday, Sept. 10. We apologize for the inconvenience.
Bus 6, Mr. Altom's bus is running 10-15 minutes late this morning. We apologize for the inconvenience.

The millage election is set for Tuesday, September 14, 2021 in the auditorium. Long Post but provides important information. Information regarding the millage: 1) Value of a mil - 1/1000 of the assessed value of the district $55,000,000 or about $55,000 while Searcy for example is $585,000,000 or about $585,000. 2) Current millage rate is 38.1 but was voted in 2003 to be 39.3 and has been rolled back twice due to gas and oil boom to the current rate. 3) Asking for a 2.0 increase to 40.1 which is 0.8 above what was originally approved by voters. 4) Needs - Overcrowding - We are currently at 80 preK students. We currently have 808 in K-12 which is a growth of over 80 students in the past 4 years. We have graduated classes of under 50 and have incoming kindergarten classes of over 70 the past 3 years. 5) Safety - We will be able to have all K-4 in an enclosed building and 5-12 in an enclosed building with keypad entries to all buildings. We also will be able to put portable tornado shelters within the proposed new building. 6) Capital Improvements a) 24,000 sq. ft classroom space connecting middle school and high school buildings. b) 8,000 sq. ft addition to the kitchen/cafeteria. c) Portable water treatment facility for sewage. d) Upgrades to athletic complexes. - Soccer field, track, softball field, and upgrade to baseball field. e) Parking lot expansion at the high school. 7) Cost of projects - Between $10-12M. 8) Revenue - Building fund that has been saved $3.6M. State partnership money $3M (this goes away if millage fails). Millage increase will generate $5.8M. 9) Cost to taxpayers - Example of $100,000 property would increase taxes $40 for the year which is $3.33 per month or $0.11 per day. Please call the administration office at 501-729-3992 if you have questions.

Get your WCC spirit gear now! Go to
https://bit.ly/3t092QU
and order everything from t-shirts and hoodies to chairs and stadium seats all available in the online shop! Support our HS PTO and students! This also makes excellent Christmas gifts!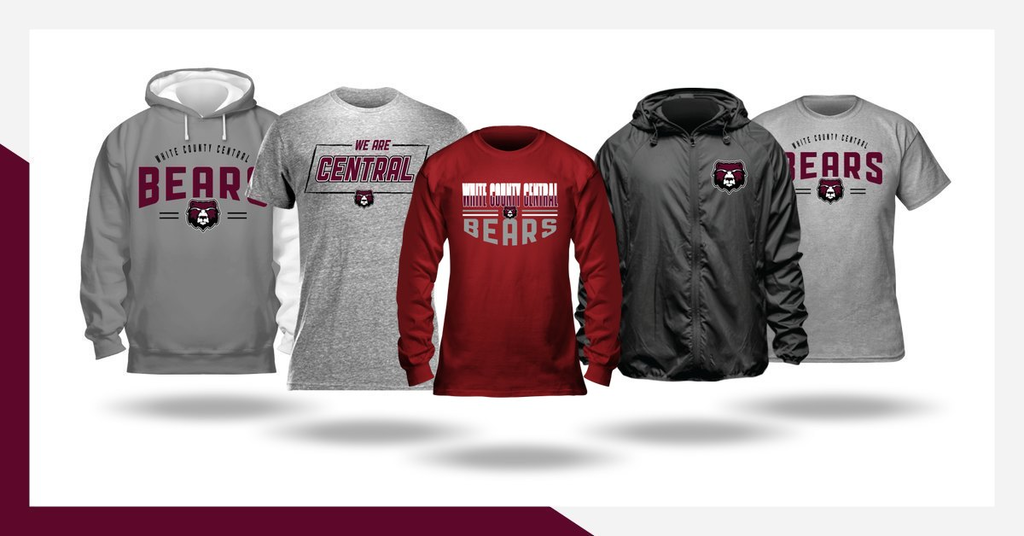 September's Elementary Newsletter