REMINDER - Tomorrow night June 17, 2021 at 6:00 p.m. in the Auditorium there will be a town hall meeting to give information regarding the millage campaign scheduled for this fall. Please come and become informed before you vote in the election. #WCC
Correction….Senior pictures are tomorrow, Wednesday, June 16.
Don't forget senior pictures are tomorrow., Tuesday, June 15 in the HS commons. Seniors 2022 have been sent several emails on how to sign up for this. Don't forget your $20 sitting fee if you didn't pay it online. Email Dr. Underwood if you have any questions.
Attention! We will be having 2 townhall meetings to provide information regarding the millage campaign.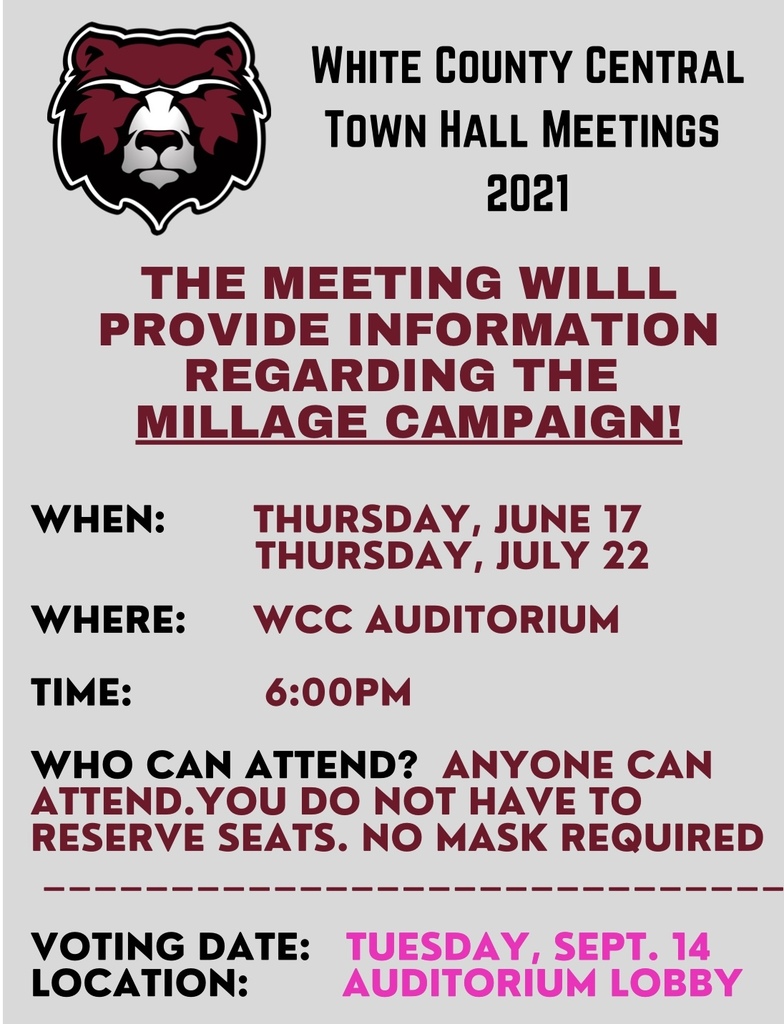 Congratulations to our elementary principal, Yvonne Sturdivant for graduating from Phase I Master Principal with the Arkansas Leadership Academy, We are proud of you as you continue your professional growth for our students and staff at WCC!
We are currently looking for subs for next school year! Apply today at ESS.com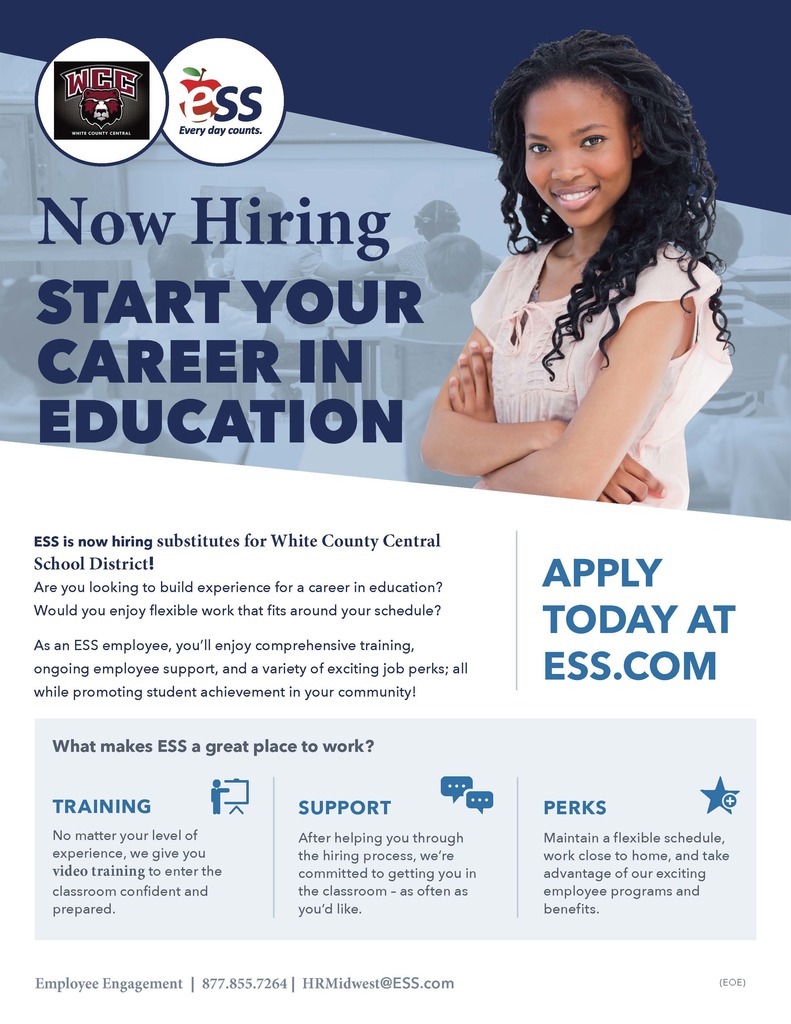 Congratulations to WCC Squad 2 for going to the Elite Eight in the AYSSP State Tournament today!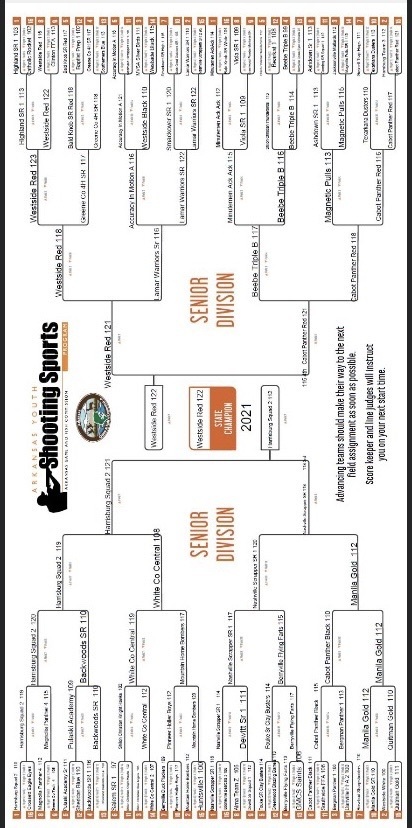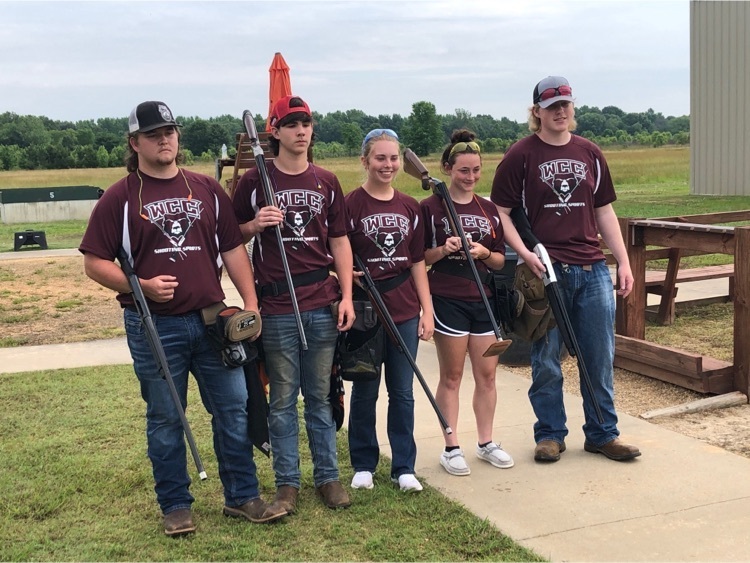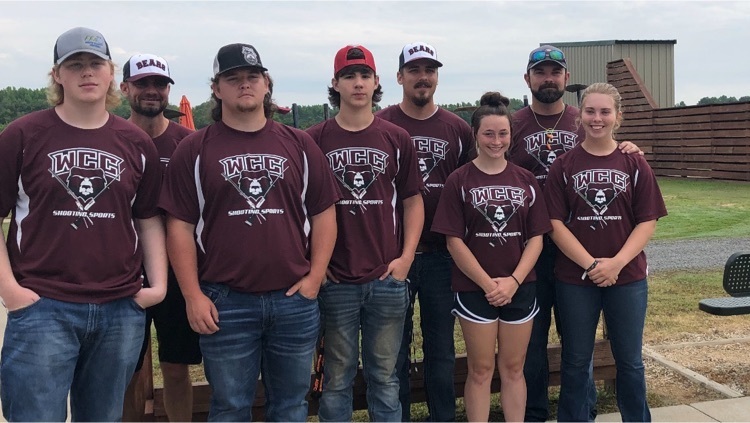 Introducing Mr. Vaughn!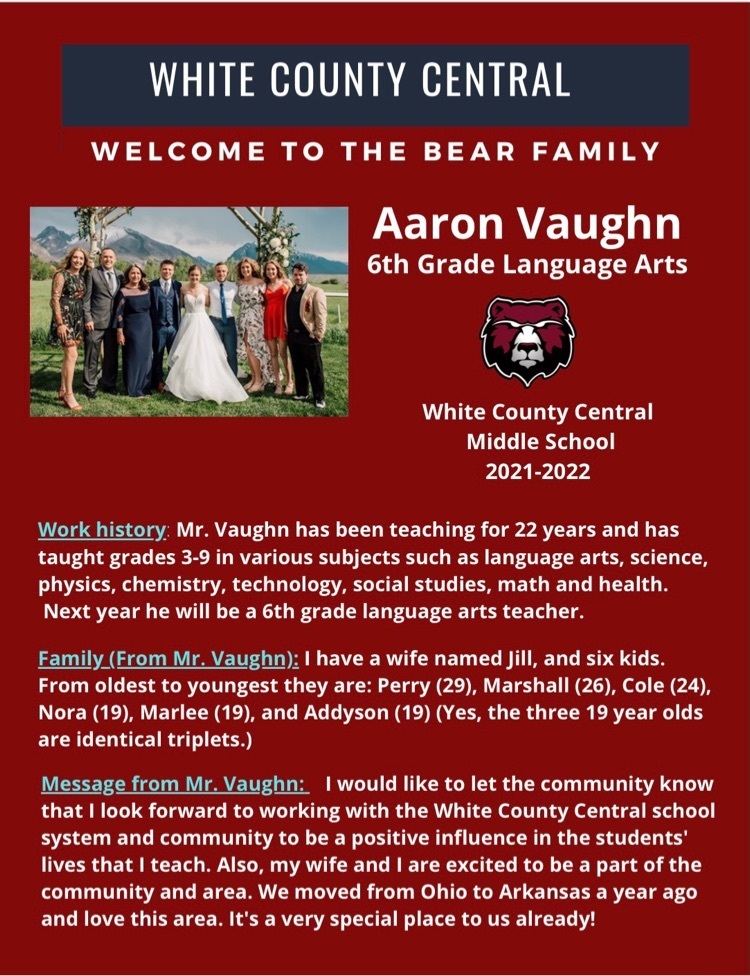 Introducing Mrs. Roberson!!!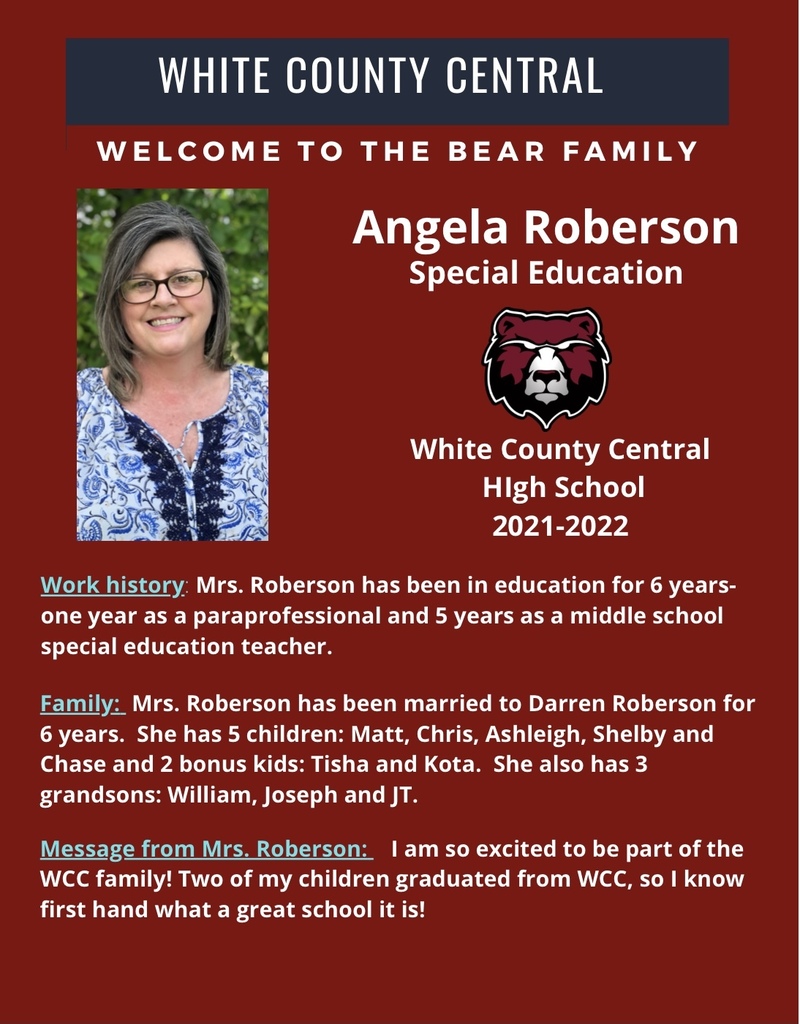 Introducing Mrs. Taylor!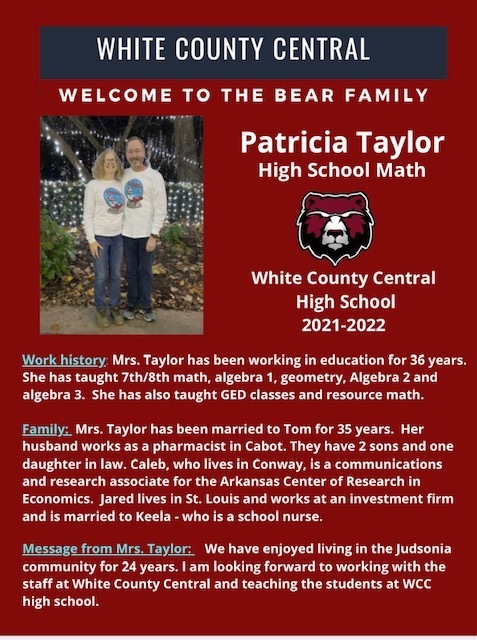 ATTENTION: Due to incoming rain for the next two days WCC Baseball Camp that was scheduled for Tuesday and Wednesday will now be held on THURSDAY and FRIDAY (June 3rd and 4th) instead. If you have any questions please contact Coach Anderson. Baseball pants are preferred and baseball glove is required. Bat, helmet, and cleats are optional. Thank you for your understanding and support!
Have a great summer!!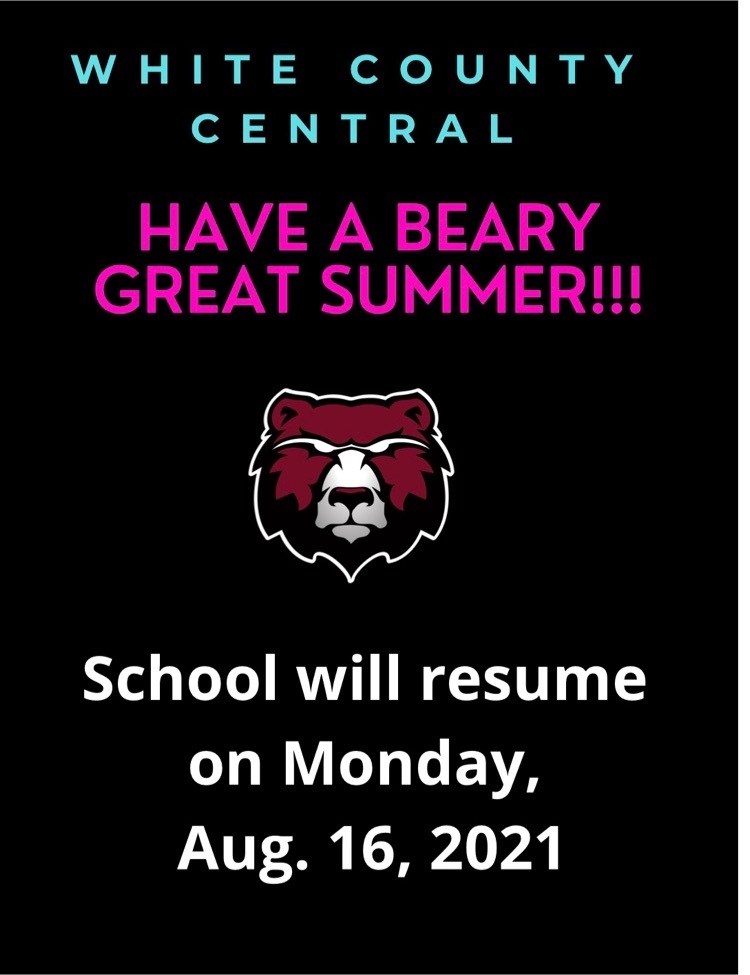 High School students - your breakfast and lunch will be picked up today in the elementary cafeteria. For lunch you will get your lunch and go to the high school commons to eat it.
Annie cast- please get your scripts turned in to a school office by noon on Thursday. They have to be returned to the company. Email Ms. Banta if you have any questions.
The last day to sign up for summer school for next year's grades 9-12th is Tuesday, June 1. Students can take classes to get ahead or for credit recovery. Dr. Underwood has emailed the students the form. If you have any questions contact Dr.
Underwood@wccsd.k12.ar.us
.
Introducing Coach Kersey!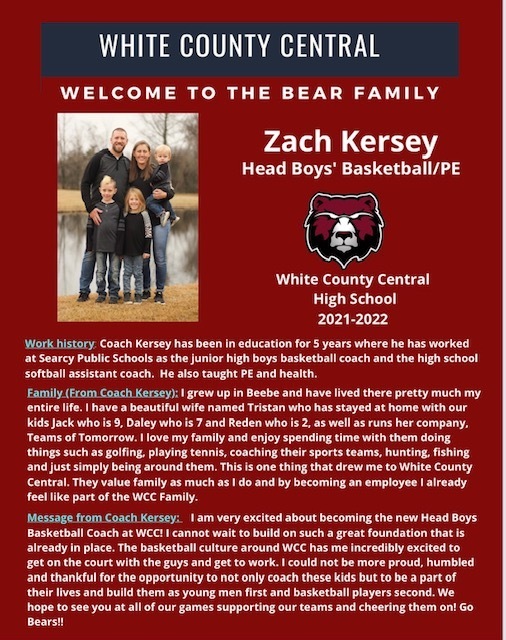 Congratulations to Jacob Neal for receiving his Industry recognized ServSafe Food Manager Certification as a part of his Food Safety & Nutrition class!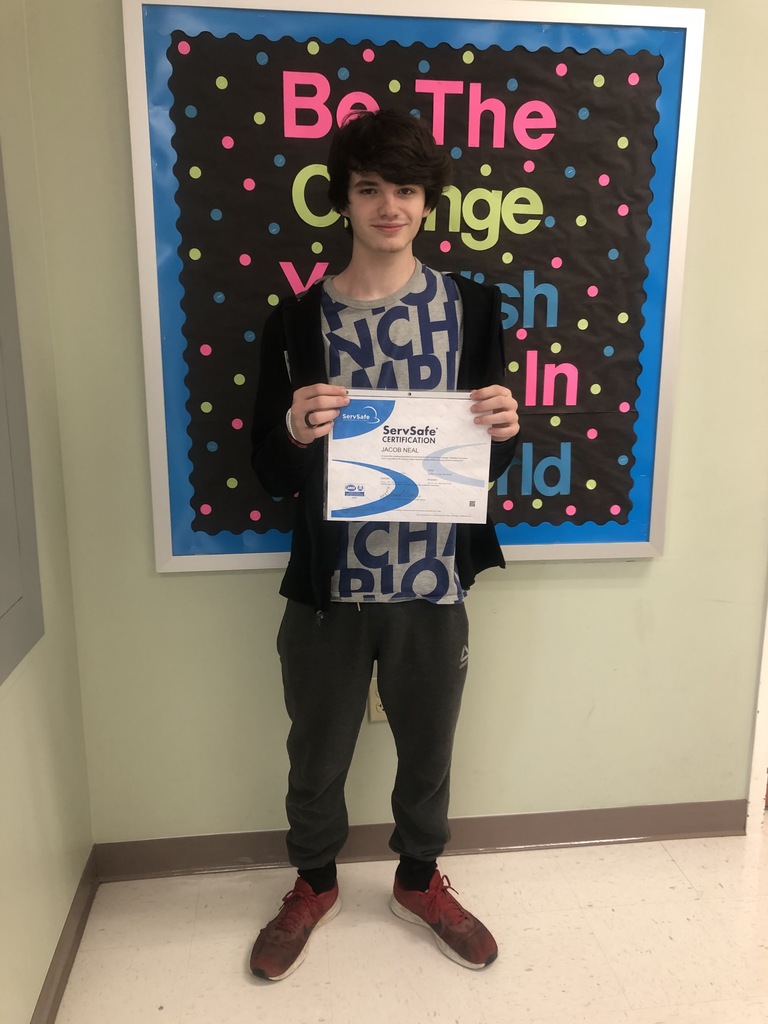 Introducing the 7th/8th grade math teacher for next school year- Mrs. Hale!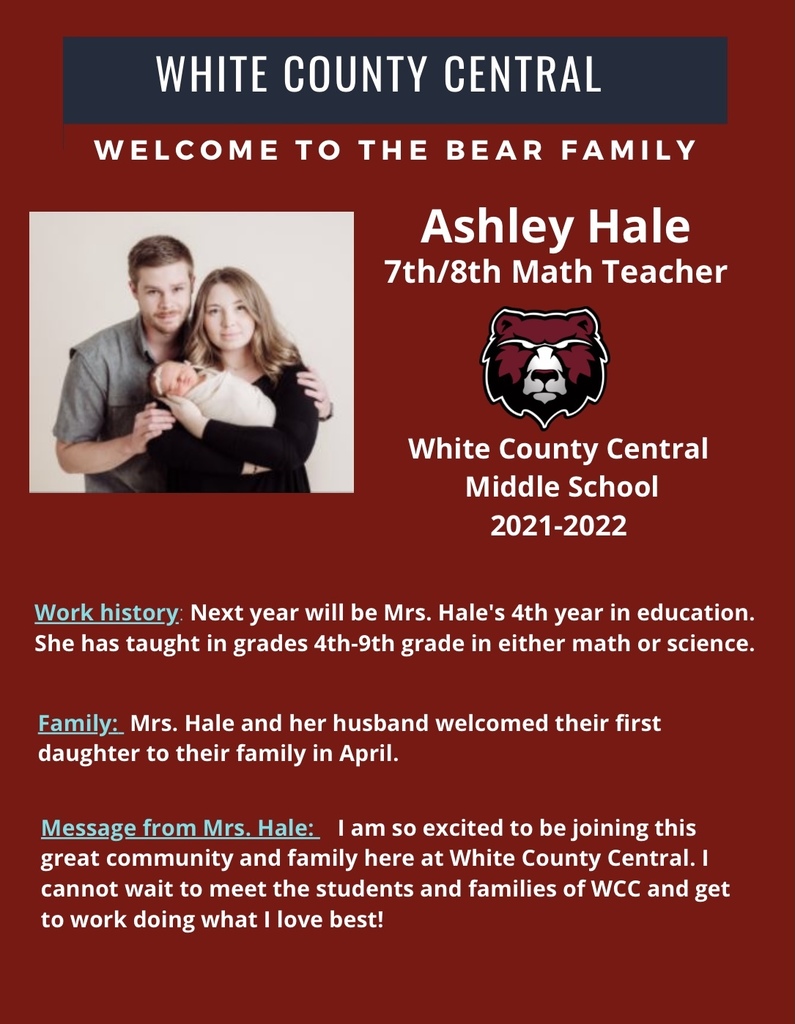 Third grade teacher, Ms. Erin Bradley, challenged her students at the beginning of the year to reach level 21 in Lexia, an online reading program. She promised them that if anyone in the class passed that level, she would kiss a cow! Her students rose to the challenge! They worked very hard this year. She had one student pass the challenge. Today, Ms. Bradley kissed a cow! Chick Fil A donated meals to her class and the Chick Fil A cow visited and got a kiss from Ms. Bradley! Thank you Ms. Bradley for challenging your students!