"Today is the LAST DAY to order the 2021-2022 Yearbook! These can be purchased online at jostens.com, or money and an order form can be turned in to the school. Please contact Ms. Julia Williams at
jwilliams@wccbears.org
if you have any questions"

Students! Please return your library books by tomorrow, Friday, May 13!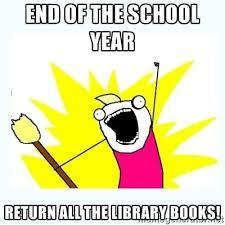 White County Central Schools is excited to announce that Mr. Mark Wagner, current K-12 Math Instructional Facilitator & 7th-12th Assistant Principal, will be moving into the role of Elementary Principal beginning in July. Mr. Wagner has been with the district for 12 years and has been involved with the elementary extensively for most of those years. His wife Courtney teaches Kindergarten and his three children attend WCC Preschool and Elementary. Please help us congratulate and welcome Mr. Wagner to this new position.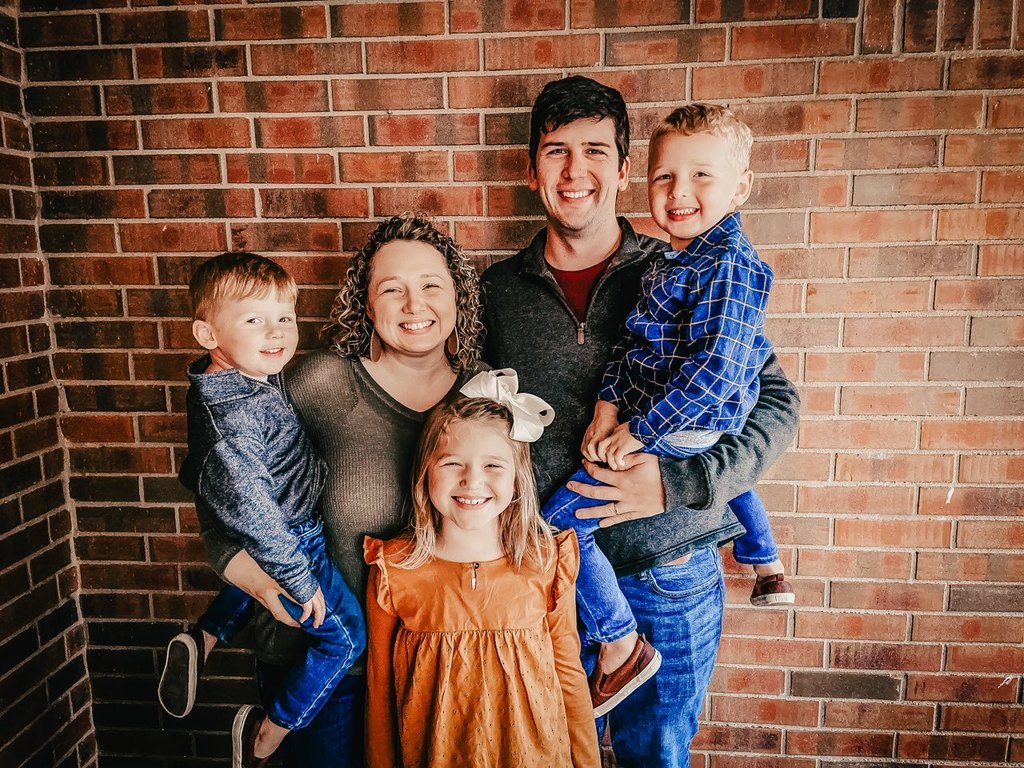 If you are a White County Central graduate of 2012 or a student who withdrew during the school year of 2012 and would like your permanent records, please contact the high school office by May 25th in order to receive them. After May 25th, the records will be destroyed. If you have any questions, please contact Dr. Underwood or Mrs. Hill.

Hello WCC Families! We are having some major safety issues with students being dropped off at the awning. Our parking lots are very busy and the risk for students getting hurt is high. This is the reason we created separate drop off lines. For the safety of our students, we are asking that you use the drop off in the designated parking lots until 7:55. After 7:55 you MUST walk your child into the building. We are also having an increase of parents picking students up here as well. Students must be picked up in the designated areas or you will have to wait until the buses leave to come inside to get them. We realize that using our drop off and pick up lines may not be convenient but it is the best way for us to ensure the safety of your children. Thank you for your cooperation and helping us keep our students safe.
Friday May 13th is the last day to purchase a yearbook! This can be done online at jostens.com or money can be sent to the school. They are currently $55. Please contact Ms. Julia Williams at
jwilliams@wccbears.org
with any questions
WCC baseball game has been pushed to Friday at 5:30 at Bee Branch due to the forecast for Thursday. Purchase your tickets online and come out and watch some good baseball! Bracket is posted of Facebook.
3rd-6th grade students will be taking the ACT Aspire tomorrow, and Thursday, mornings. 5th and 6th grade students need to make sure they charge their devices and bring them to school, both days. 3rd and 4th grade student devices are in their classrooms. Please encourage your kids to get a good night's sleep, eat breakfast, and be at school on time. All students should be at school, and in class, by 8:00. Thank you!
Any student interested in joining the Esports teams for next school year needs to pick up a letter from Shannon Jones this week. 6th graders (7th graders for 2022-2023), if you are interested in joining next year-we are only accepting a limited number of highly motivated 7th graders, so make sure to pick up the letter this week.

Thanks to our amazing administrators! Happy Principal Appreciation Day! Jackye Underwood, Sam Farris, Yvonne Sturdivant! WCC is blessed!
7th-10th grade students will be taking the ACT Aspire, state mandated test, on Monday and Tuesday mornings this week. Please make sure your child's chromebook is charged tonight and Monday night. They willl need it both days for testing. Please encourage your child to get a good night's sleep, eat a good breakfast, and be on time to school. They need to be there no later than 7:55. Thank you!
Please look through the elementary lost and found, when you come to the art show tonight. We have so many coats and jackets! They are on a table in the elementary lobby, and on the lost and found hooks. Thank you!
Art show tonight ends at 7pm not 8pm!!
Just a reminder the Prek-12th Art Show is tonight in the Elementary Building! There will be some live music performances in the small cafeteria. We hope to see you there! Times are 4pm to 8pm!!!
ACT Aspire, our state mandated testing, will take place next week, May 2-5. 7th-10th grades will test on Monday and Tuesday. 3rd-6th grades will test on Wednesday and Thursday. Please have your students at school by 7:55 each morning. It is very important that they are at school and on time. Make sure they charge their chromebook the night before and bring it to school. They will be using the device they use daily. Please talk to them about getting a good night's sleep, eating a good breakfast, and doing their very best!

Happy Administrative Professionals Day to our great crew at WCC! Donna Chandler, Leigh Garth, Jennifer Yingling, Kenneth Quinn, LJ Williams, Rhonda Palmer, Kelly Tucker, and Shauna Pate!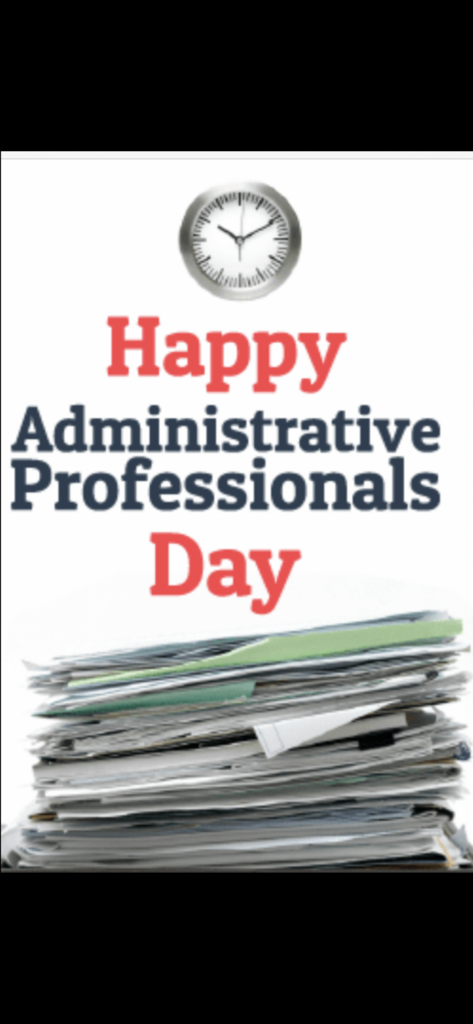 Bus 12, Matt Jones bus, will be around 30 minutes late today, Tuesday, April 26. We apologize for the inconvenience. Your students will not be counted tardy and will still be able to get breakfast.
The District Softball Tournament games that were scheduled for today at Salem have been canceled. WCC will play Sloan Hendrix TOMORROW, APRIL 26th @ 4 at Salem. The winner will then play Cedar Ridge @ 7 at Salem.
Don't forget the Tinkerbell play will be shown tonight at 6pm. Doors will open at 5:30 pm and play starts at 6pm. $3 for adults, $2 for kids, 5 and under free. It is fabulous!!

Tinker Bell Cast: Tomorrow, cast and crew are welcome to go home after school and return by 4:30. Ms. Hale will be in the auditorium for anyone who needs to stay immediately following school. Saturday, cast and crew need to be at the auditorium by 2:30.