The Lorax. #wccbearsread23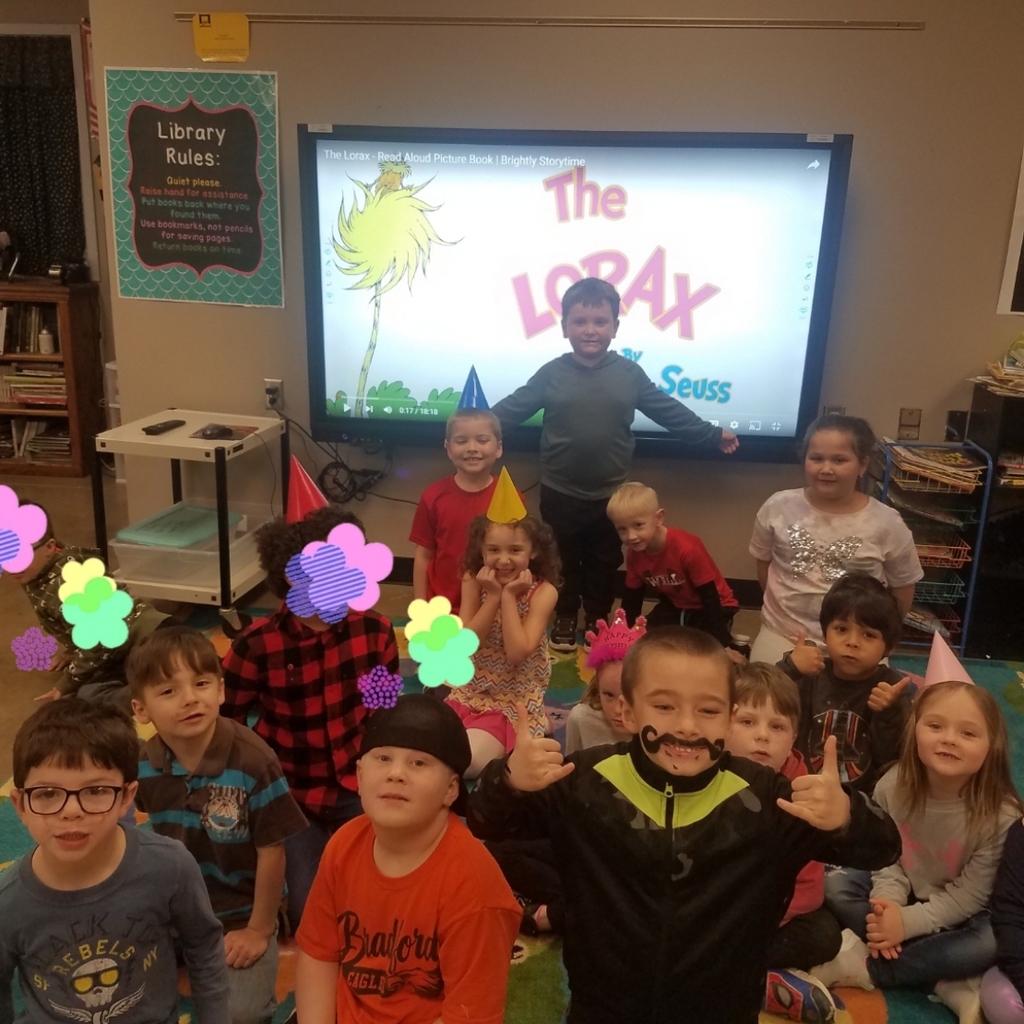 I have been posting these on my page, but want to share here. Read Across The Counties Competition. #wccbearsread23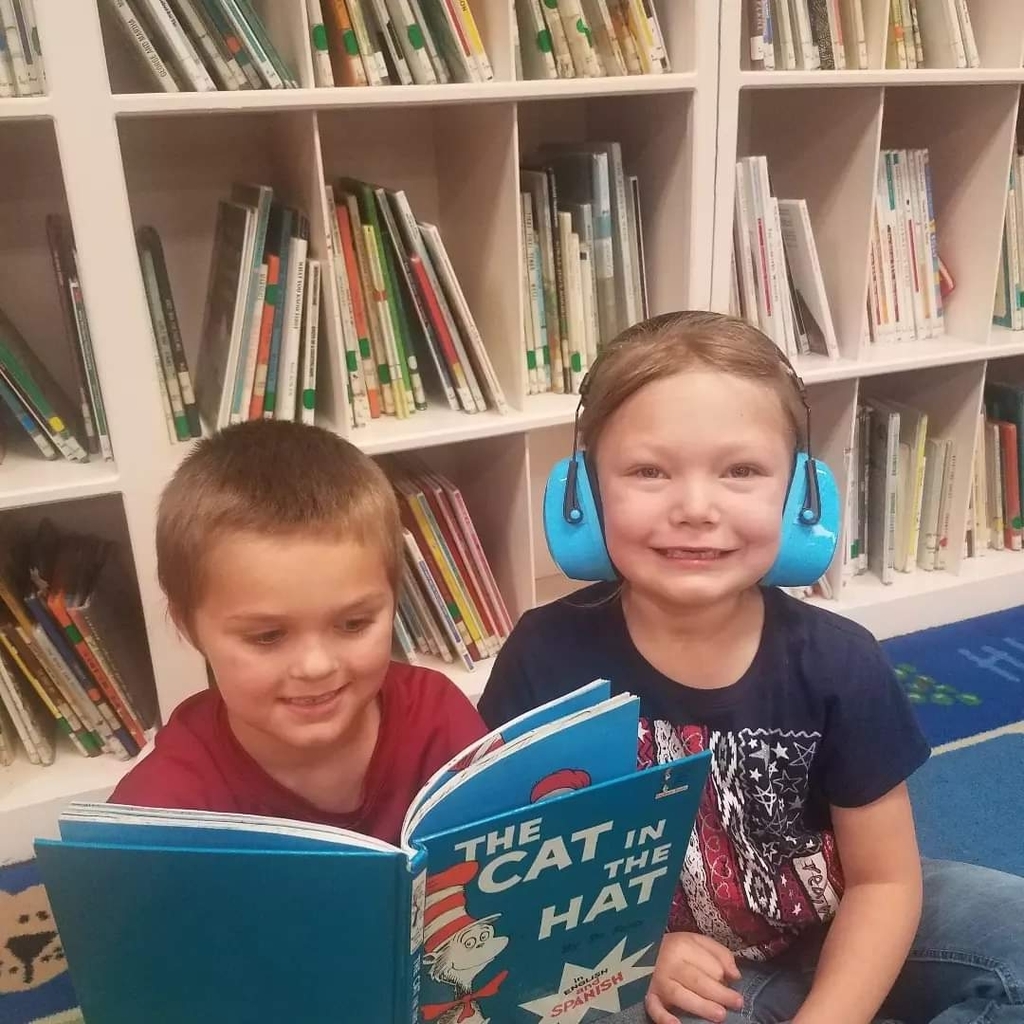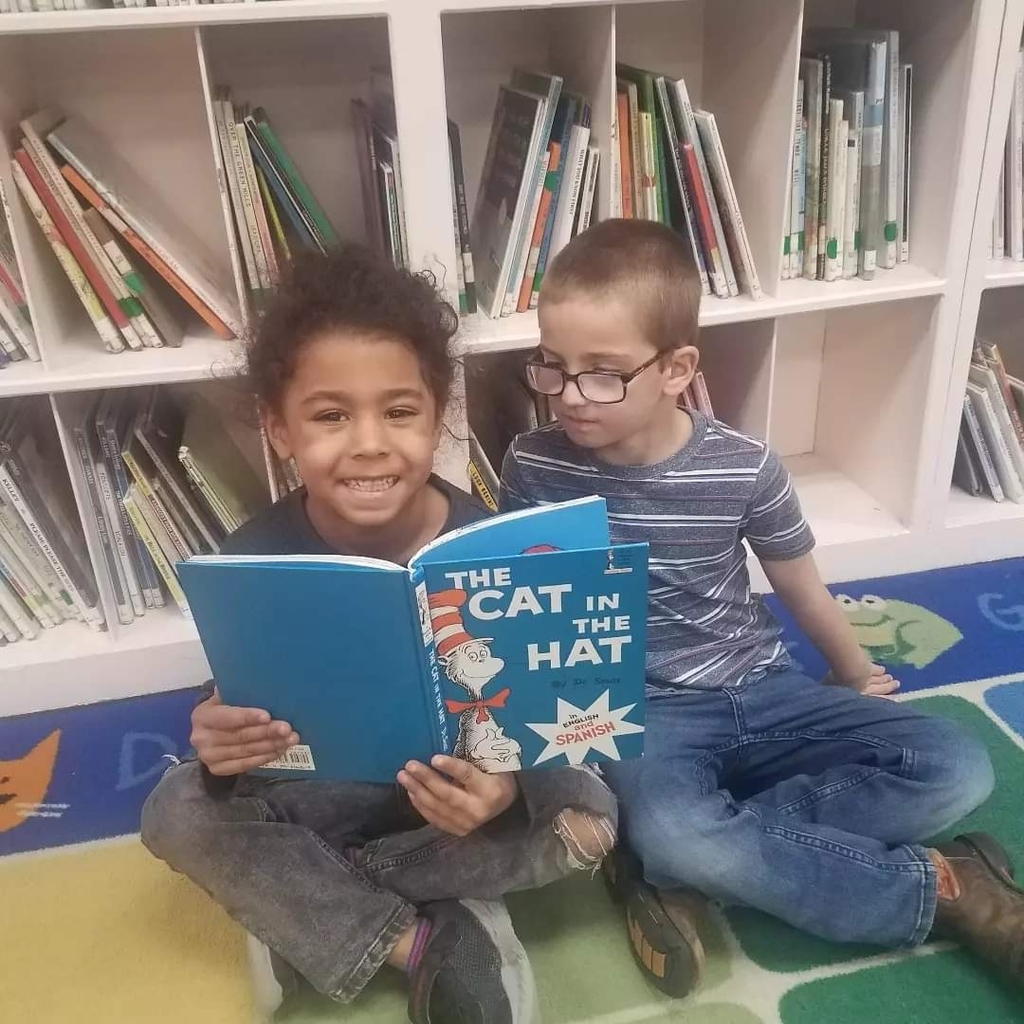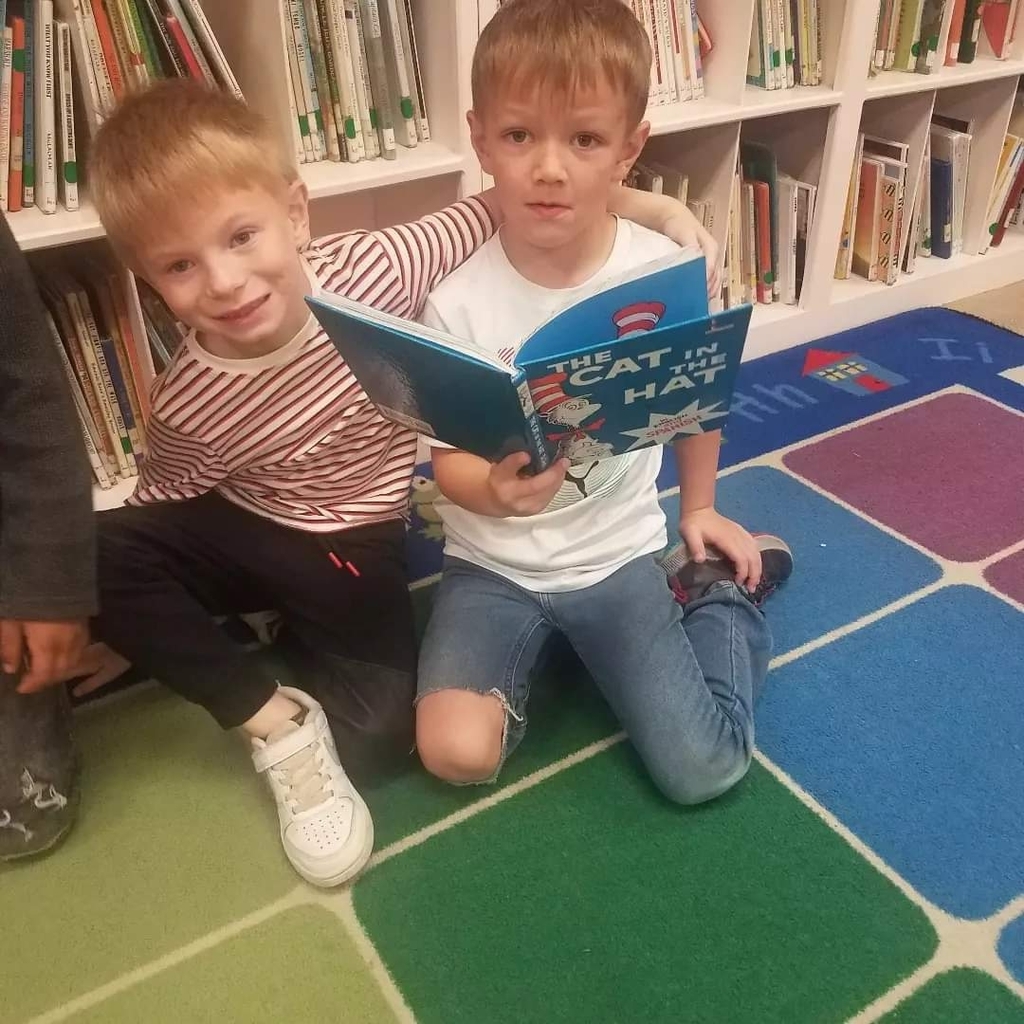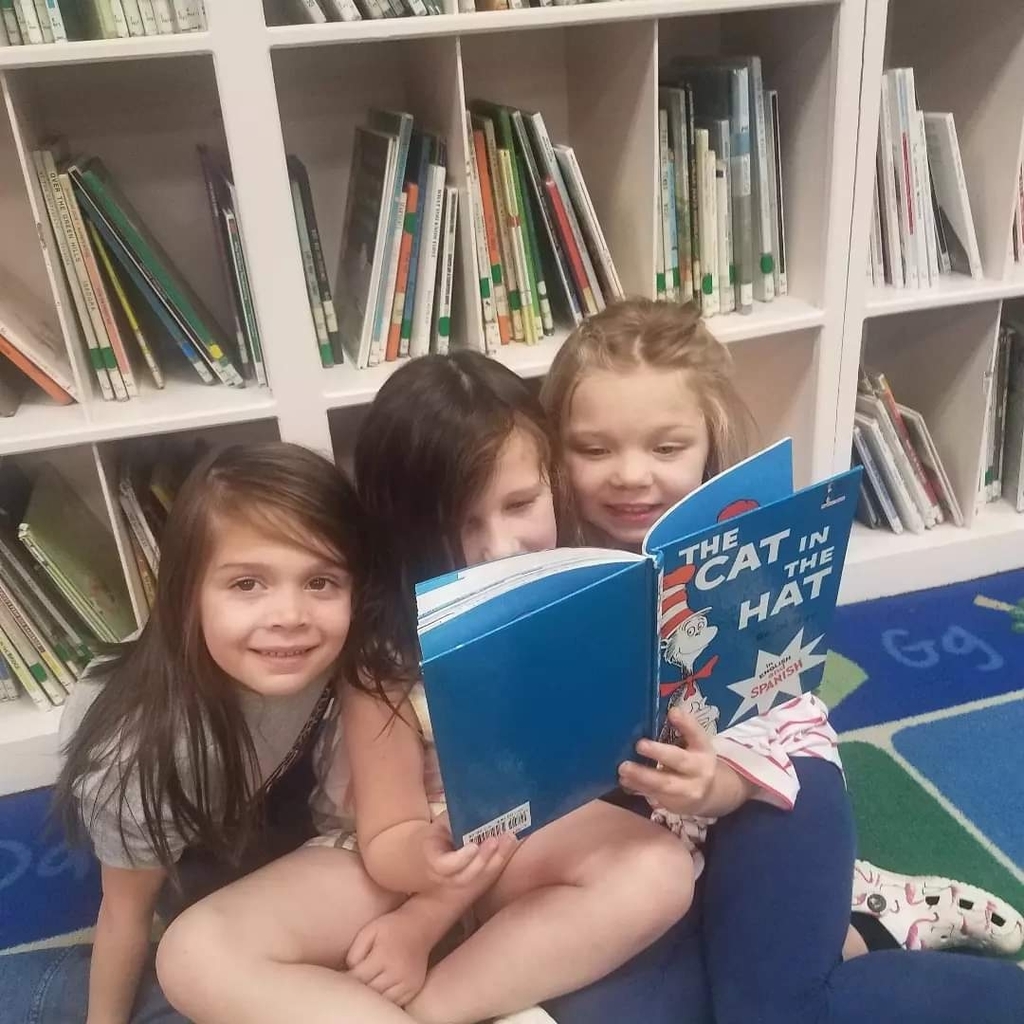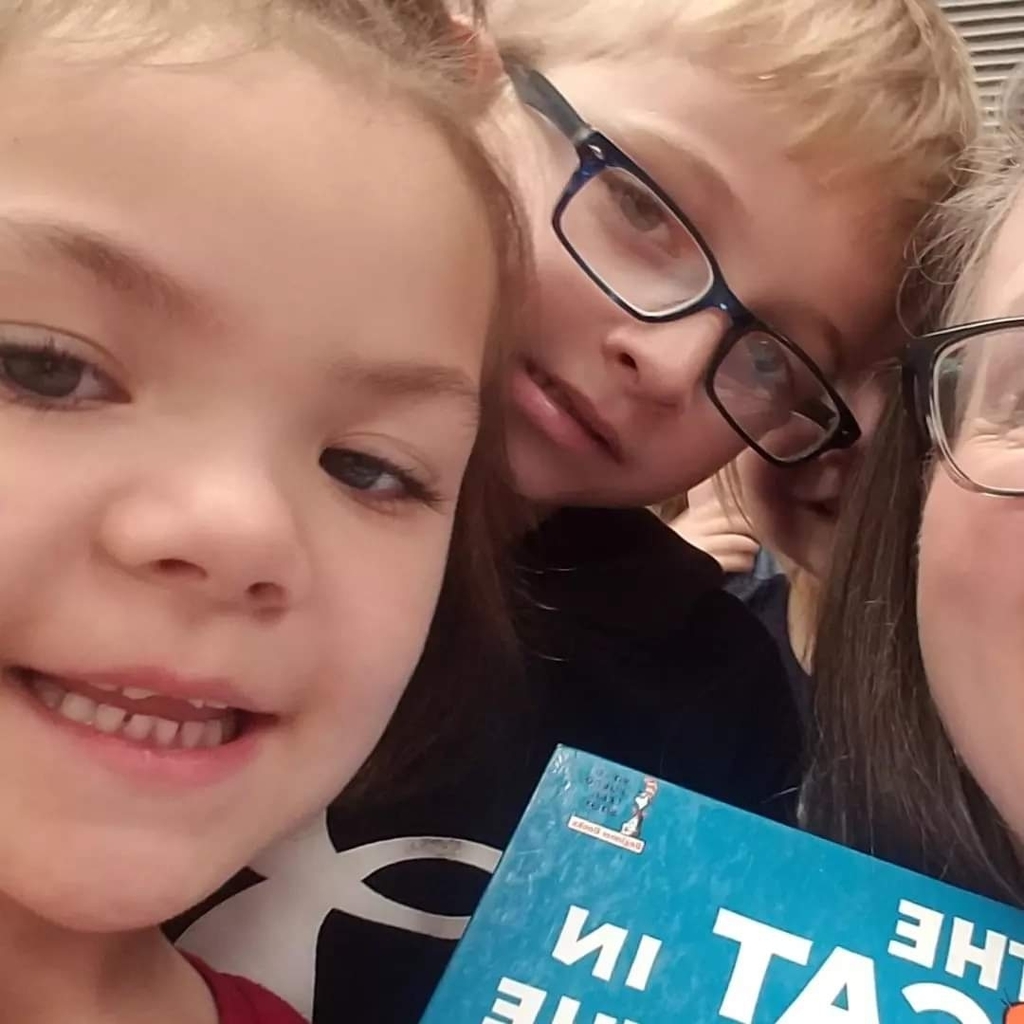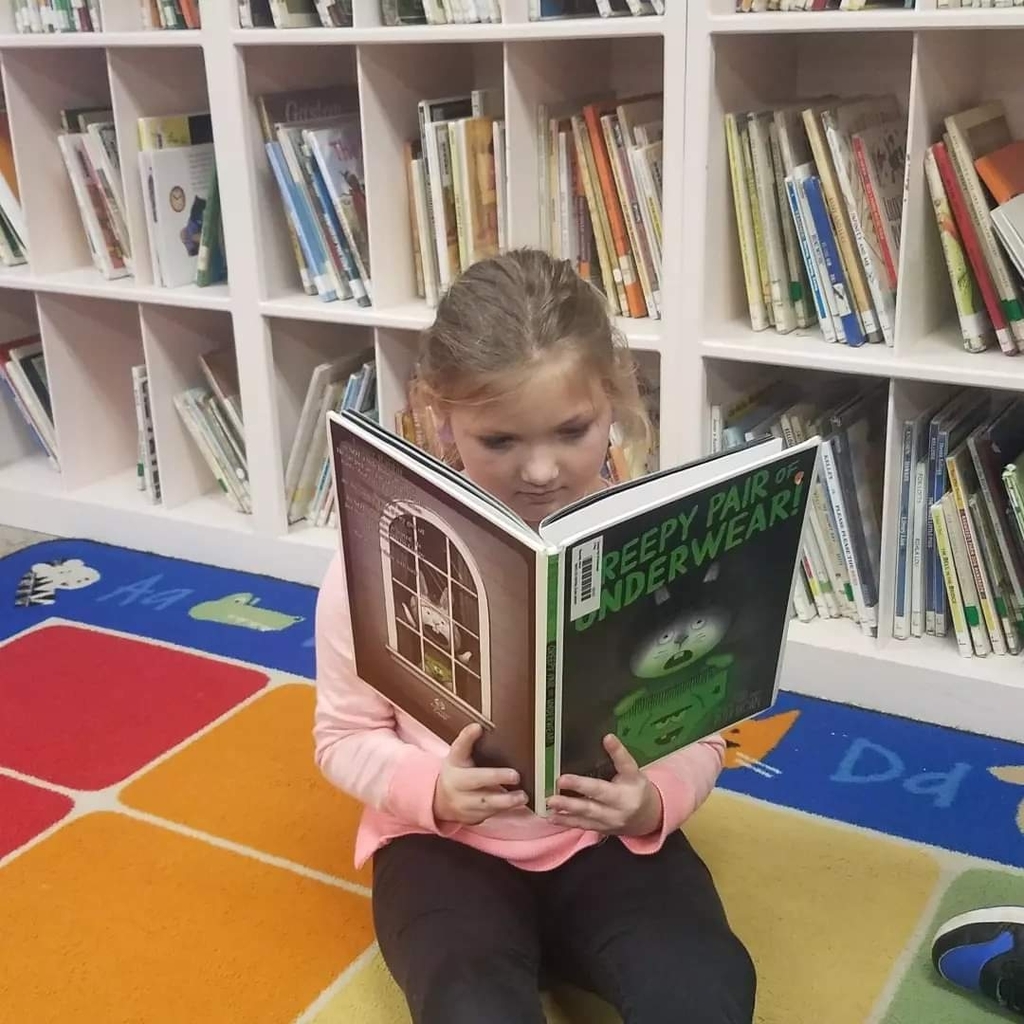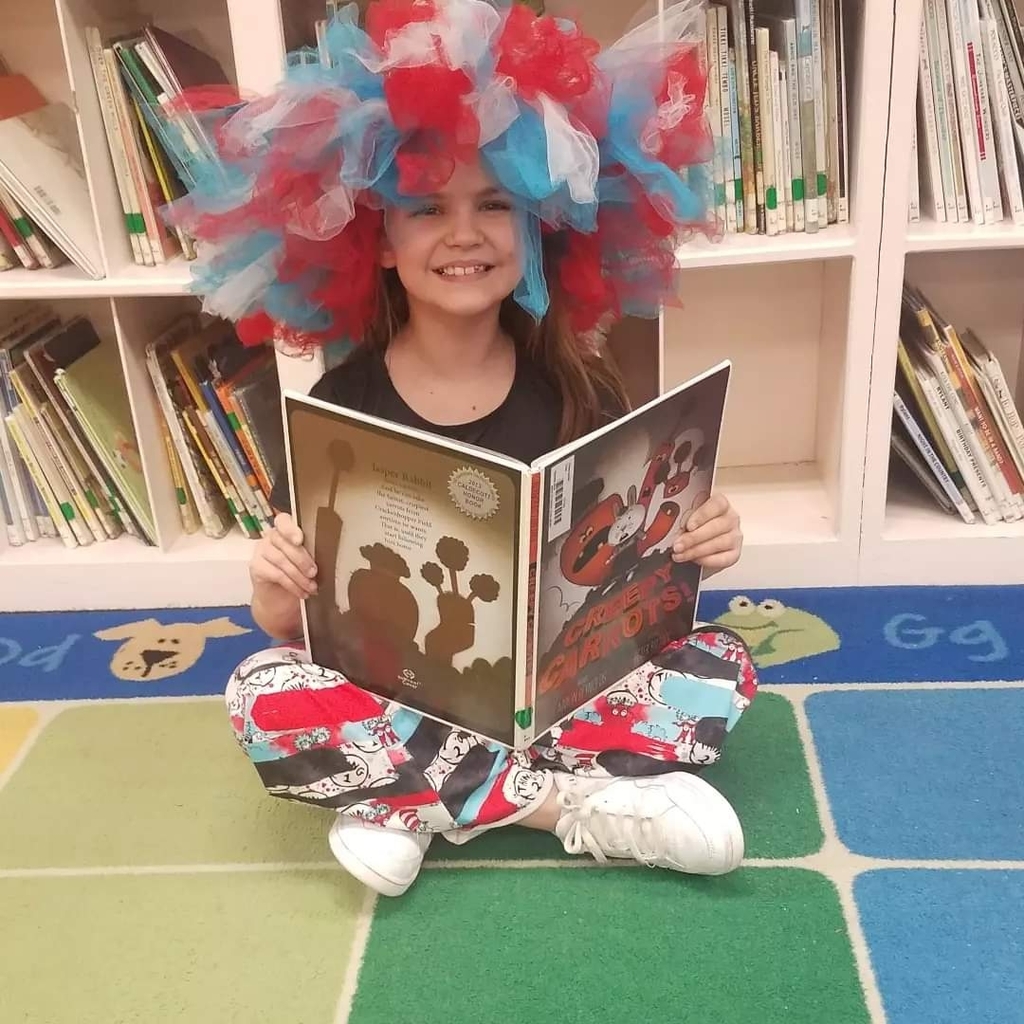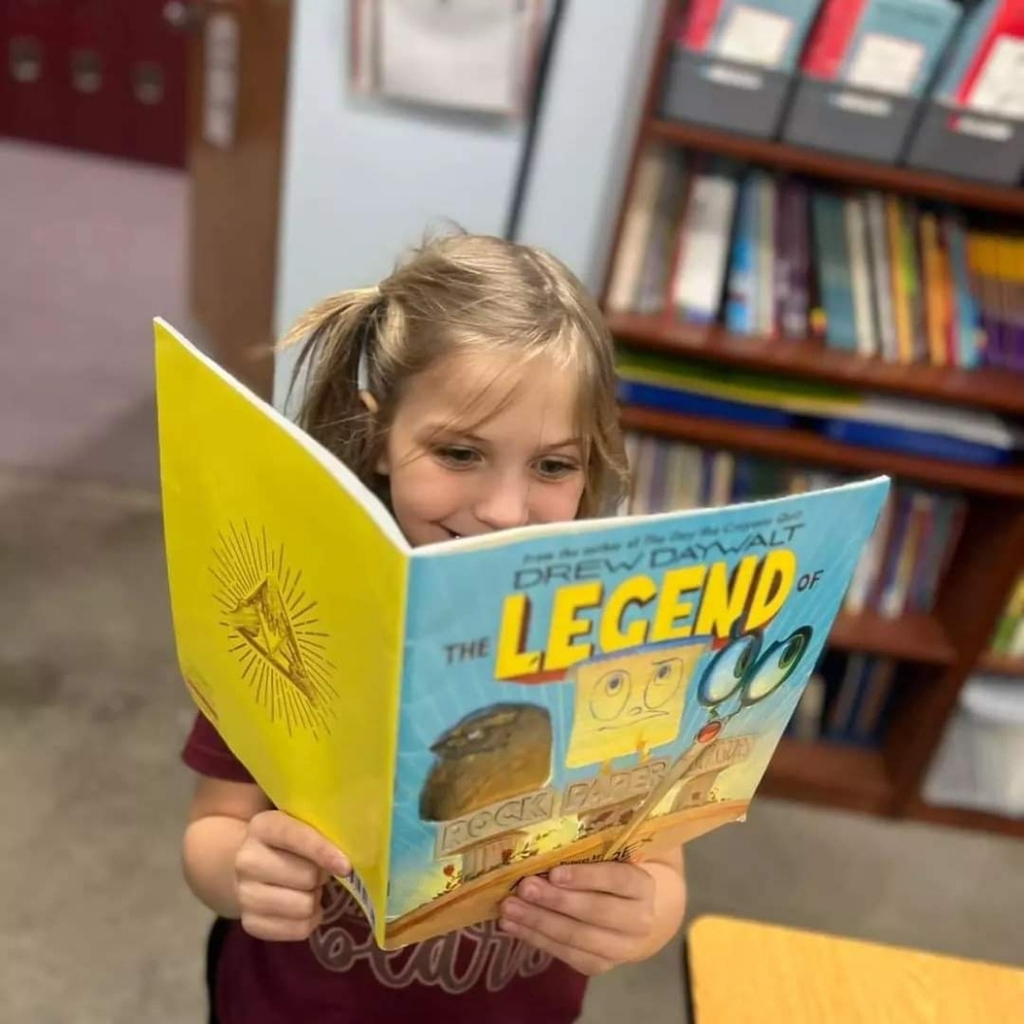 It has been a great week of guest readers, wacky socks, and Dr. Seuss! #wccbearsread23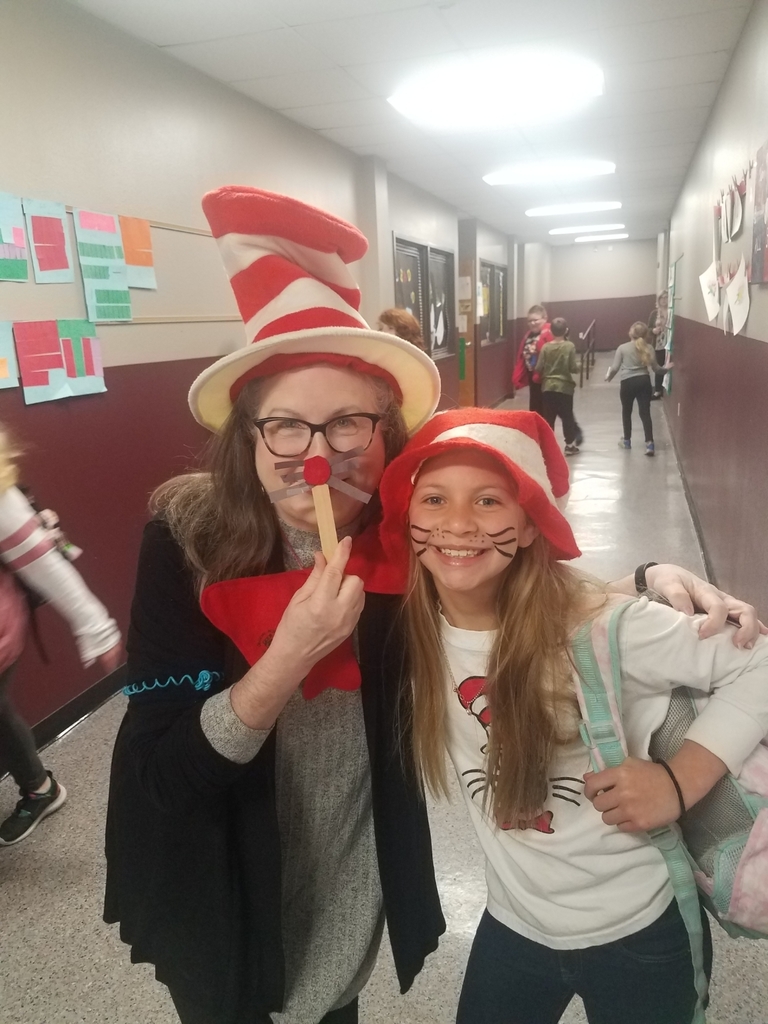 Connor reading Wacky Wednesday to his class! #wccbearsread23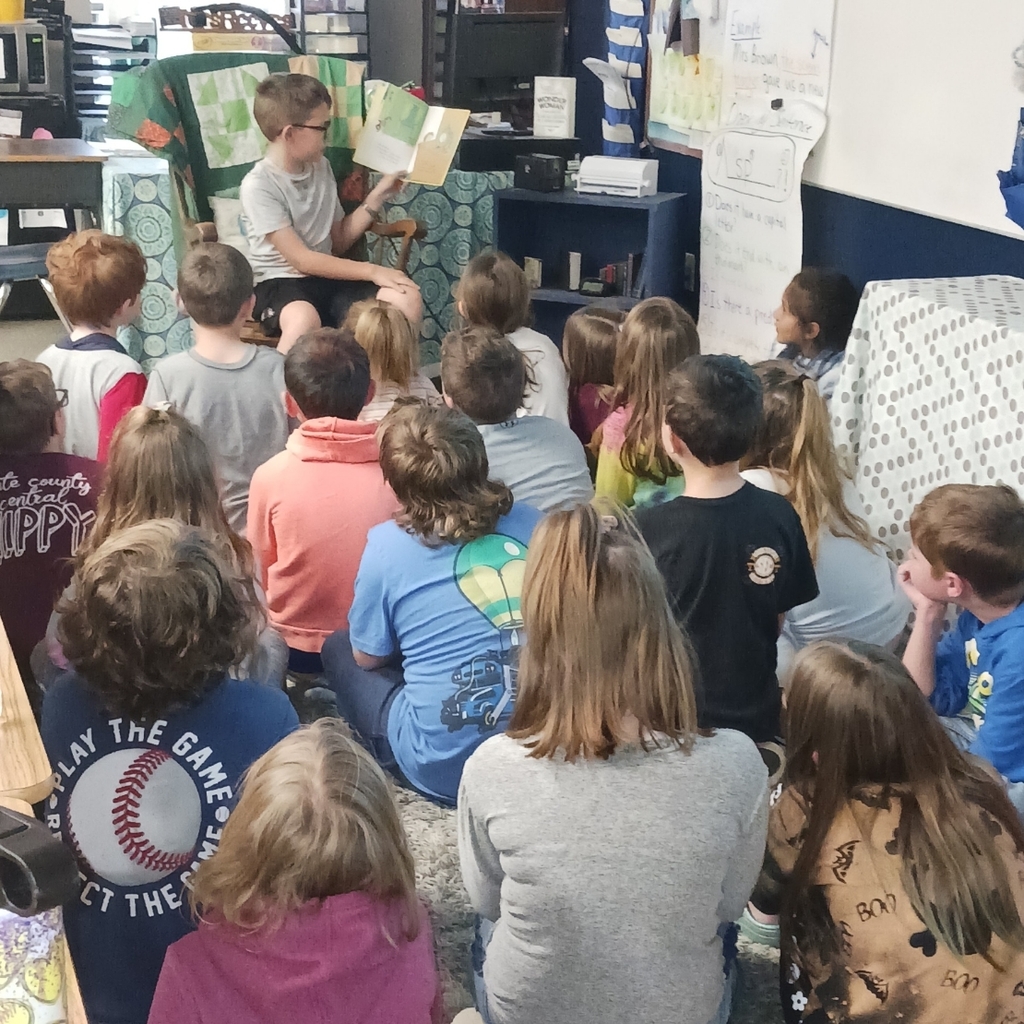 Today's challenge is reading a book that makes you laugh OR Post a picture reading Wacky Wednesday by Dr.Seuss. #wccbearsread23
Parent/teacher conferences are tomorrow, Thursday, March 2 from 3pm to 7pm. Students will release an hour early from school. We hope to see you there!!!

Don't forget that tomorrow is Parent Teacher Conferences. School will release 1-hour early, and conferences will start at 3:00.
Bus 3, Mr. Clouse's bus, will be just a few minutes late finishing his route.

Don't forget today's reading competition is reading any book with a friend OR reading The Cat in the Hat by Dr. Seuss. #wccbearsread23

The Peewee basketball games scheduled for 2/28 at Batesville Southside are cancelled and will be made up at a later date.

In order to have your post counted in our Read Across the Counties contest, you must make your post public. Please check your settings before you send. Also remember to include our hashtag, #wccbearsread23

Today starts our Read-Across-America Week! This year we are joining a competition between schools. To help us win, take a picture reading the day's theme and post with #wccbearsread23 The school with the most # wins. Today is read Green Eggs and Ham or a book with a green cover!
Week 2 of Varsity Esports Matches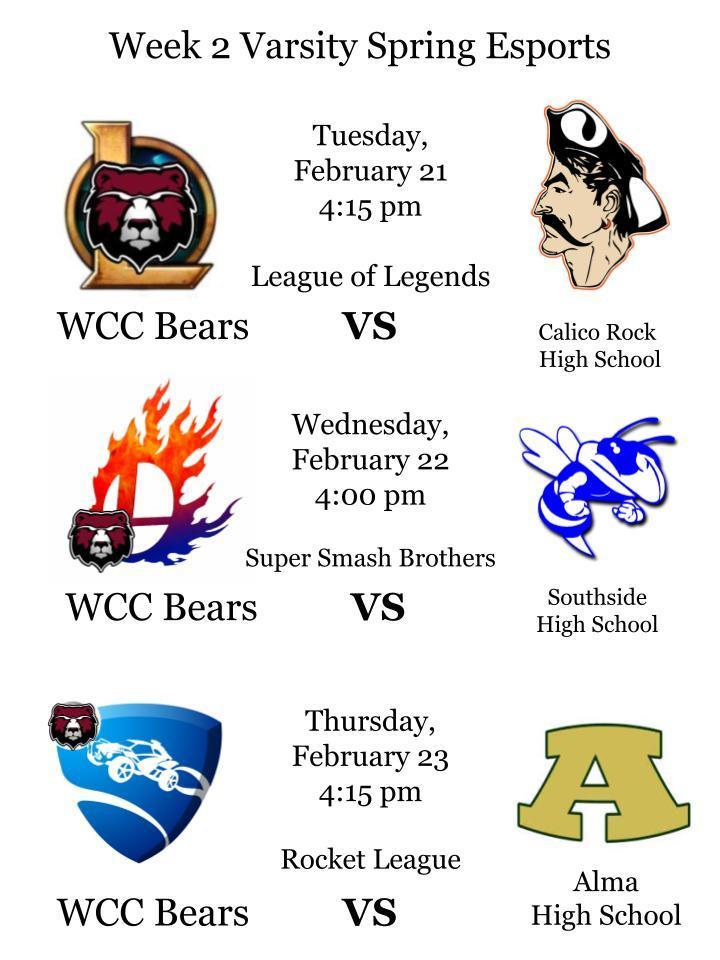 The Book Fair is coming to WCC High School! Come support the fair next week February 27 through March 3 in the WCC High School Library. You DON'T want to miss it!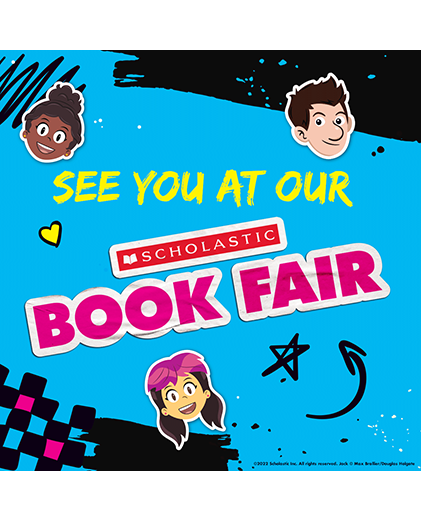 WCC High School PTO meeting today, Tuesday, Feb. 21 at 3:30pm in the HS commons. We hope to see you there.
Spring pictures will be on Tuesday February 21st! PK-4 will all get their photos made, and will receive proofs (if you don't send order forms). If you would like spring pictures for your 5-12th grader they will need to have their forms and payment with them OR preorder. To preorder go to inter-state.com/order and use the code 76733HA. Spring sports photos have been rescheduled for April 11th due to conflicts.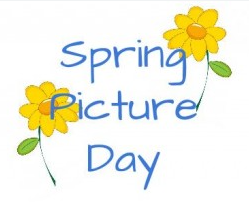 WCC will not be in session on Friday, Feb. 17 and Mon., Feb. 20. Have a great 4 day weekend!!
Paperwork was sent home last week for BMI and scoliosis. Students in grades K, 2nd, 4th, 6th, 8th, and 10th grades will have BMI screenings (height and weight). Scoliosis is for girls only in 6th grade and all students in the 8th grade. If you wish for your student not to participate in these screenings, please send a note to your school nurse. You may also reply to a school status text or email your respective nurse with info to exclude your child. K-6 nurse
Ljohnson@wccbears.org
or 7-12 nurse is
lacbrown@wccbears.org
.

Two teams will represent WCC at the Battle of the Books sponsored by Wilbur Mills Co-op. Pictured are Winning Bears: Jensen Cooper, Reagan Brown, Elarose Luttrell, and Avery Palmer. Book Busters: Baron Simmons, Braylin Martin, Brayden King, Sophie Allen and Daley Kersey!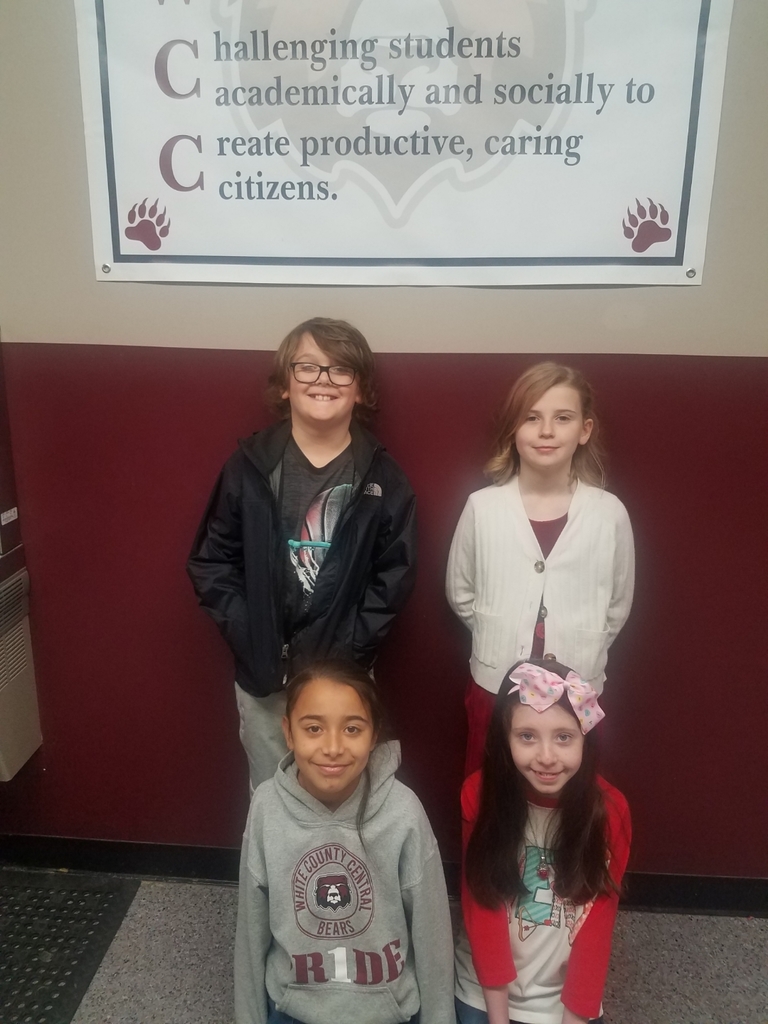 WCC received the Wildlife Conservation Education Grant for AYSSP materials (shooting sports). Thank you to Coach Clayton Johnston for applying and receiving the grant of $2,638.41.