Tomorrow the Elementary has the opportunity to see NED's Mindset Mission. NED's Mindset Mission is a character education program that centers around three important messages that have lifelong relevance: Never give up, Encourage others and Do your best. During the assembly, students will learn about the importance of these three life skills while also enjoying storytelling, magic, humor and yo-yo tricks.
http://www.mindsetmission.com/assembly.html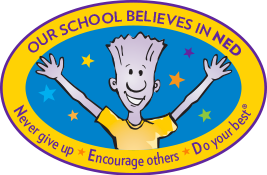 This is just a reminder that Bear Necessities Before School and After School has started. If you are waiting in line to drop off your child come to Before school at the high school - fill out a quick form and drop off your child. It is free!.

Bear Cub Parents: The After School Program will be loading busses in the front Elementary parking lot. For the sake of safety and space, please use the gym parking lot today.

Exhibition Team Cheerleaders: Due to the after school program, you will need to pick up your cheerleader in the gym parking lot. The buses will be parked where you would normally pick up. The cheerleaders will be walked over to the gym parking lot at 4:55 for the 5:00 pickup. (Where elementary car riders are picked up.)
Don't forget Monday, Sept. 4th is Labor Day and there will be No School. On Tuesday, Sept. 5th - Bear Necessities before school and after school will start!

Parents, please use the car rider line to drop off in the morning. Between busses, and the construction, I do not want our students walking through that front lot. I know this can be inconvenient, but the safety of our students is worth this minor inconvenience. We had a few close calls today and I do not want to see any child injured.

Splash into Reading celebration! 35 students each read 1000 minutes this summer! Woo Hoo!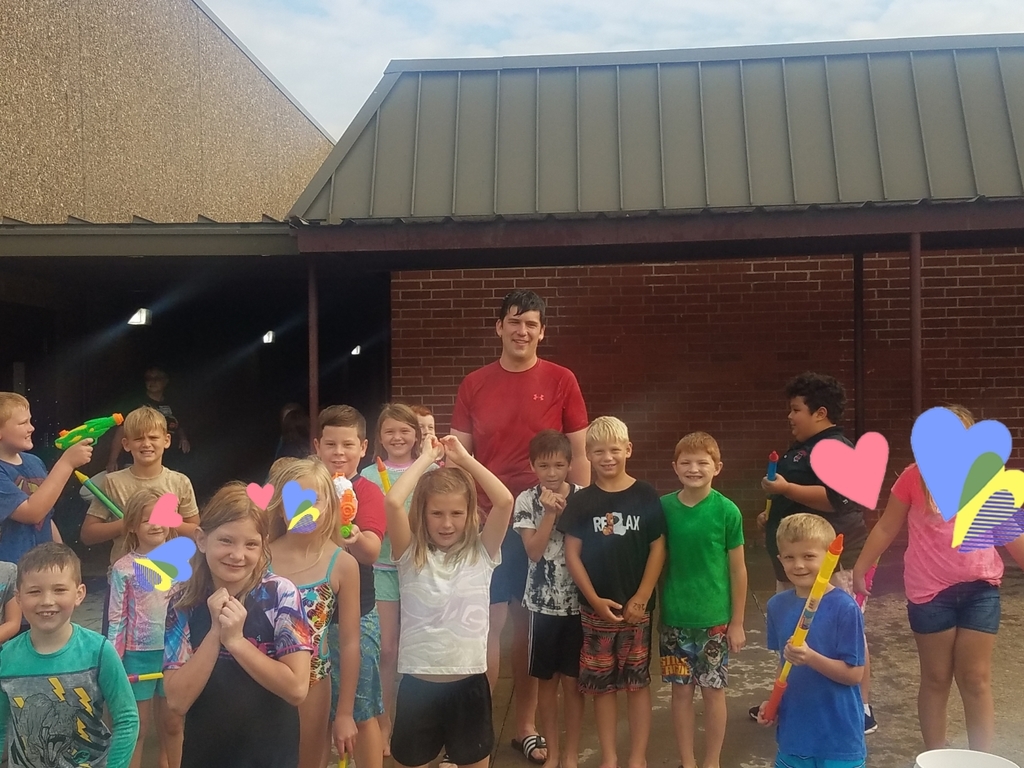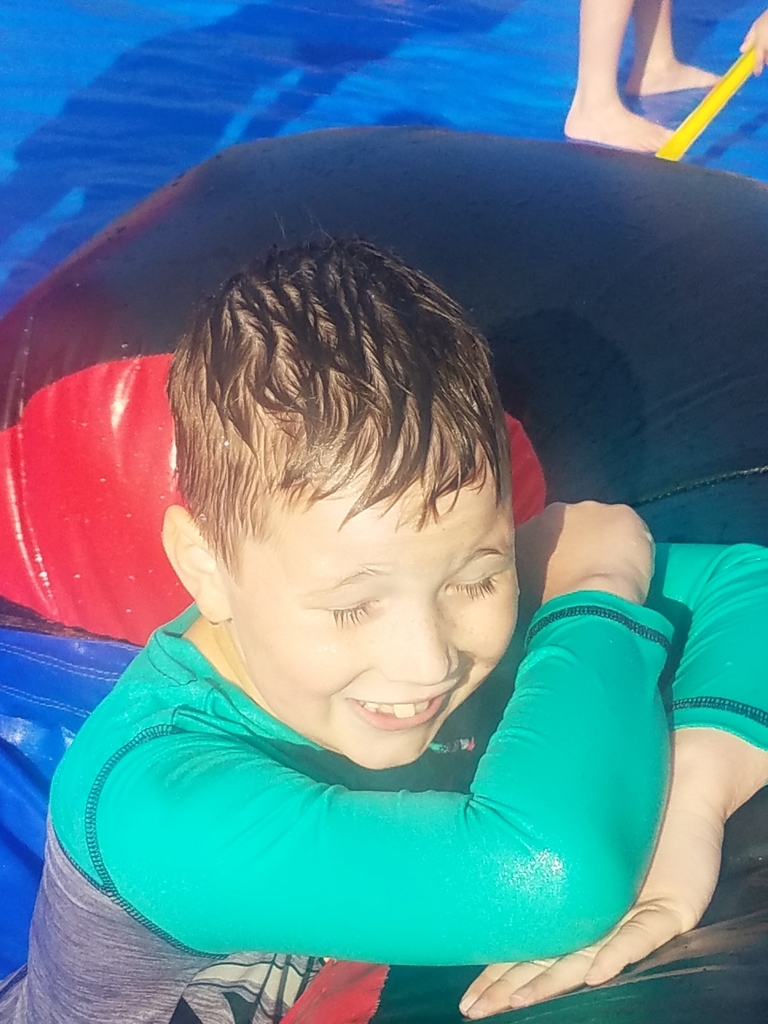 White County Central School Special Education Department will be destroying special education records for students who graduated during the 2015-2017 school years. Parents, guardians, and students of the age of majority who would like to obtain personal records can do so by contacting: Shanna Fisher Special Education Dept. 3259 Hwy. 157 Judsonia, AR 72081 501-729-4292 ext. 12. Contact needs to be made before October 6, 2023

You may notice some additional activity in the Elementary parking lot these next few weeks. The school received a Safety and Security grant and will be using it to update the old awning and install safety fencing. During construction we ask that you do not park in those spots to ensure the safety of your vehicles. We are excited for the new structure and the increased safety for all our students!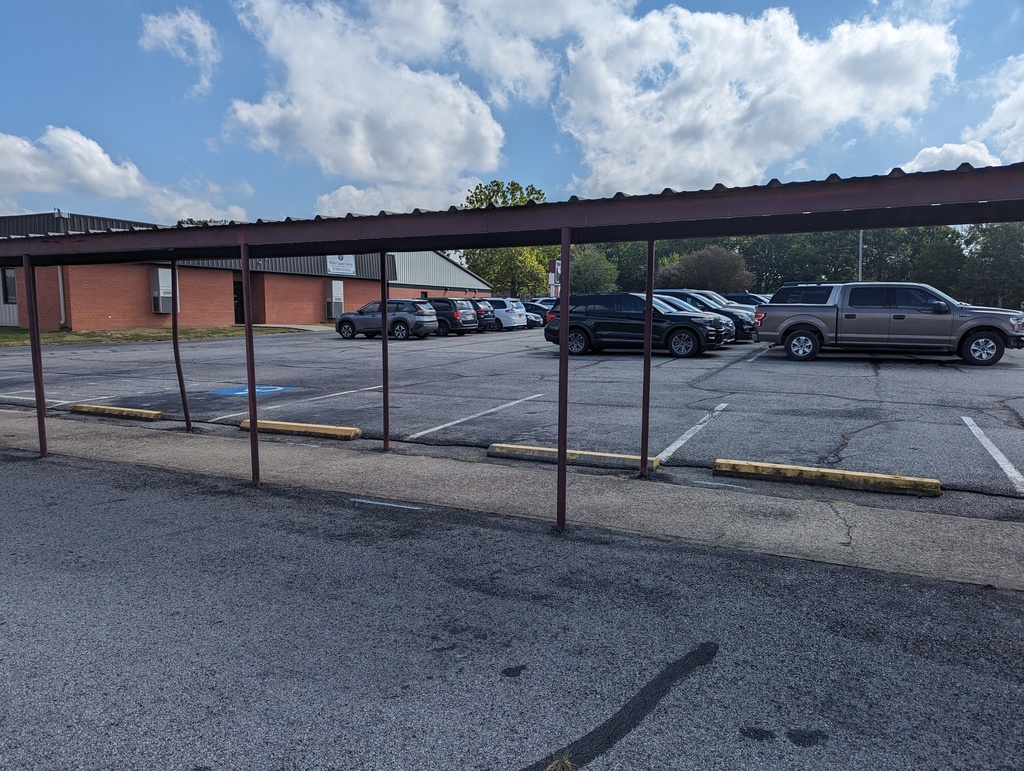 Last Friday we had the Fire Department run the Fire Fighter's Challenge for our Fourth Graders. They all had a great time running through the obstacle course! The top 5 times for the grade will be invited to compete against the other area schools at next months Get Down Downtown! As soon as we learn the final times, we will announce our winners!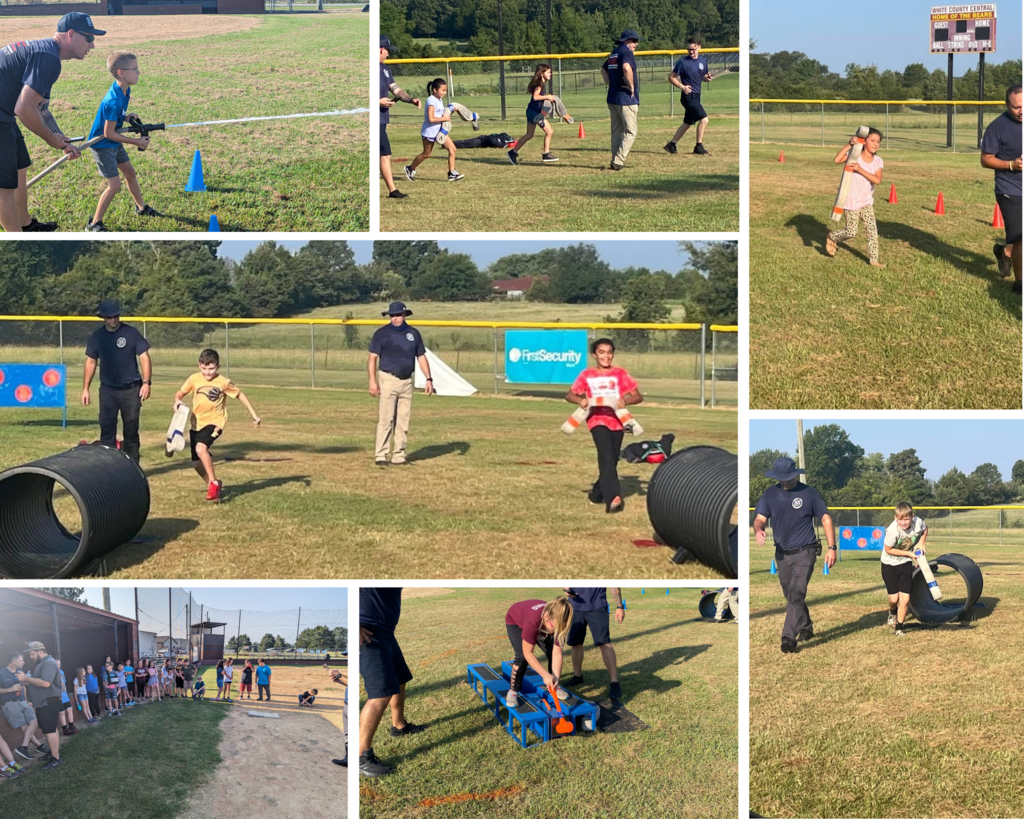 If you haven't filled out your free/reduced lunch form for your child(ren) please do so now. If your child qualifies for a reduced meal this year he/she will be able to eat for free! You can fill it out online at
www.ezmealapp.com
. If you need someone to help you and you don't know where to go...come by the high school...We always have time to help!! If you can fill out your form by Sept. 20 - that will help the school!
Any 5th-12th grade student interested in joining the Quiz Bowl team should plan to stay after school next Wednesday, August 30th until 5:00 pm!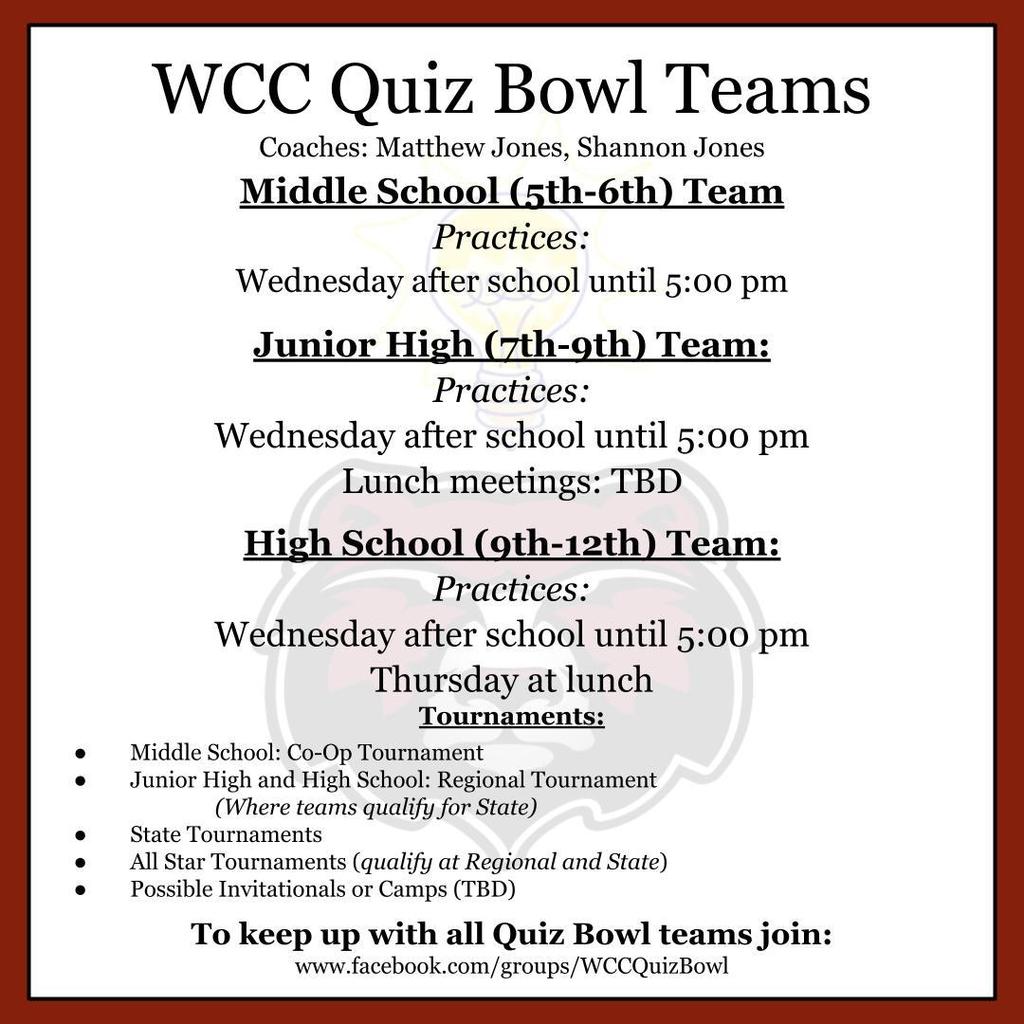 7th-12th Chess practice is at lunch on Tuesdays in Shannon Jones's classroom. If your child would like to join the JH or HS team, please encourage them to attend practice next Tuesday!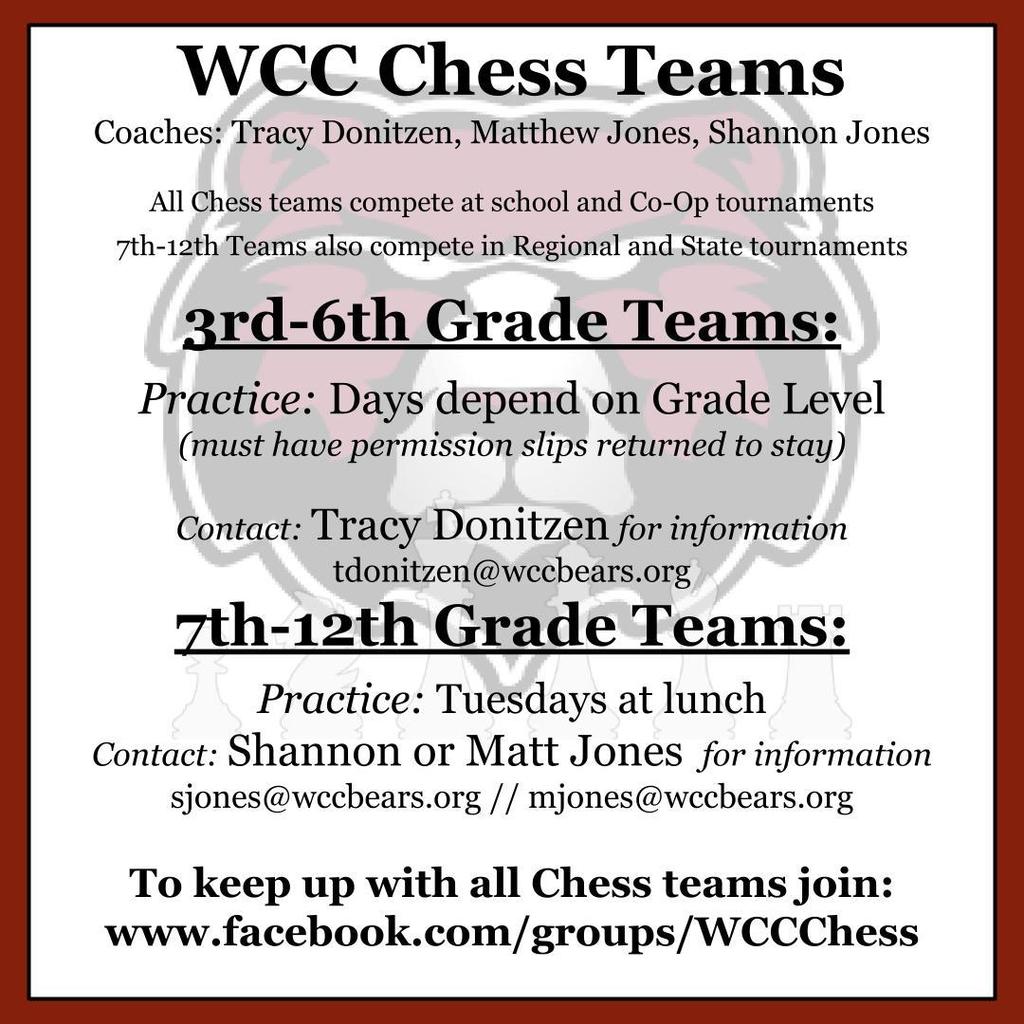 For K-6 Students: Bear Cubs forms and money is due tomorrow, August 25th. Please turn into Coach Parish, Coach Stafford, or one of the offices.
Any 7th-12th student interested in joining an Esports team should stay after school on Monday, August 21 until 5:30 pm. Students will go to the High School Commons and pick-up will be in the High School parking lot at 5:30 pm.
Sports physicals will be provided by ARCare tomorrow, Friday 8/18. Below is the link to complete the form. This must be completed prior to tomorrow or they will not receive a physical. Without a physical they will not be allowed to participate until we receive one. Thank you.
https://arcare.jotform.com/210705598388164
WCC parents and guardians, if your child received a Friday food bag LAST year, and you would like to DISCONTINUE receiving one, please contact me at
klouks@wccbears.org
, or 501-729-4292. If I do not hear from you, I will assume that you wish to continue receiving a bag. Thank you!

We had a great First Day of School! I saw so many smiling faces and fun activities as we all got to see old friends and meet new ones! Our Kindergarteners had a wonderful time, and their parents enjoyed a Boohoo Breakfast and made cards for them.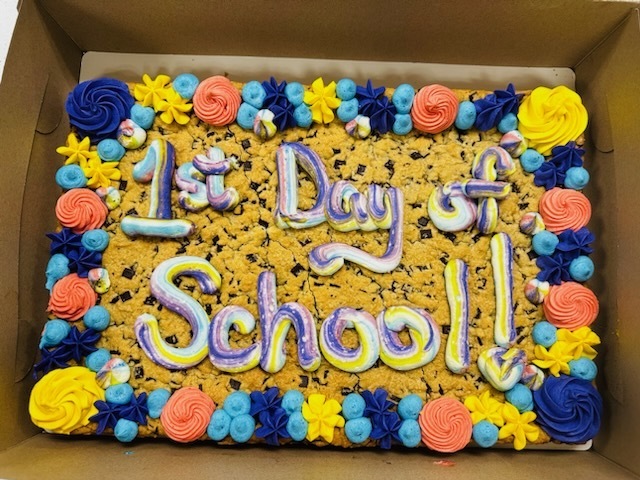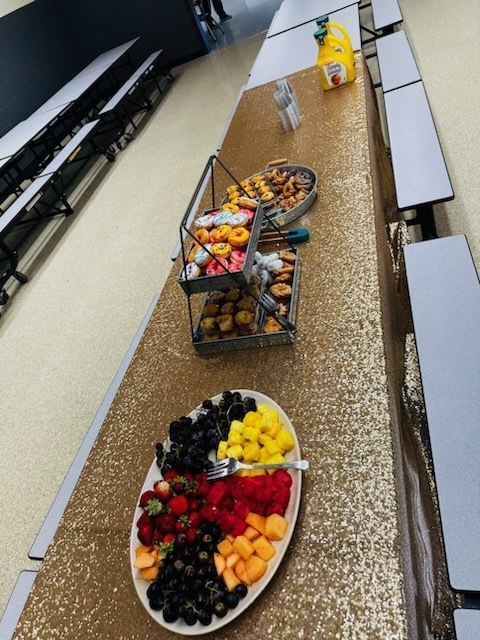 Due to the bus route changes for students- please be watching for buses starting at 6:40am tomorrow, Tuesday, August 15th. Can't wait to see everyone!!

We are looking forward to seeing everyone tomorrow! As a reminder to Kindergarten parents, tomorrow only Kindergarten starts at 9:00, and the PTO is hosting a BooHoo Breakfast shortly after you drop off your student.