WCC District BearLand Weekly! Have a great weekend.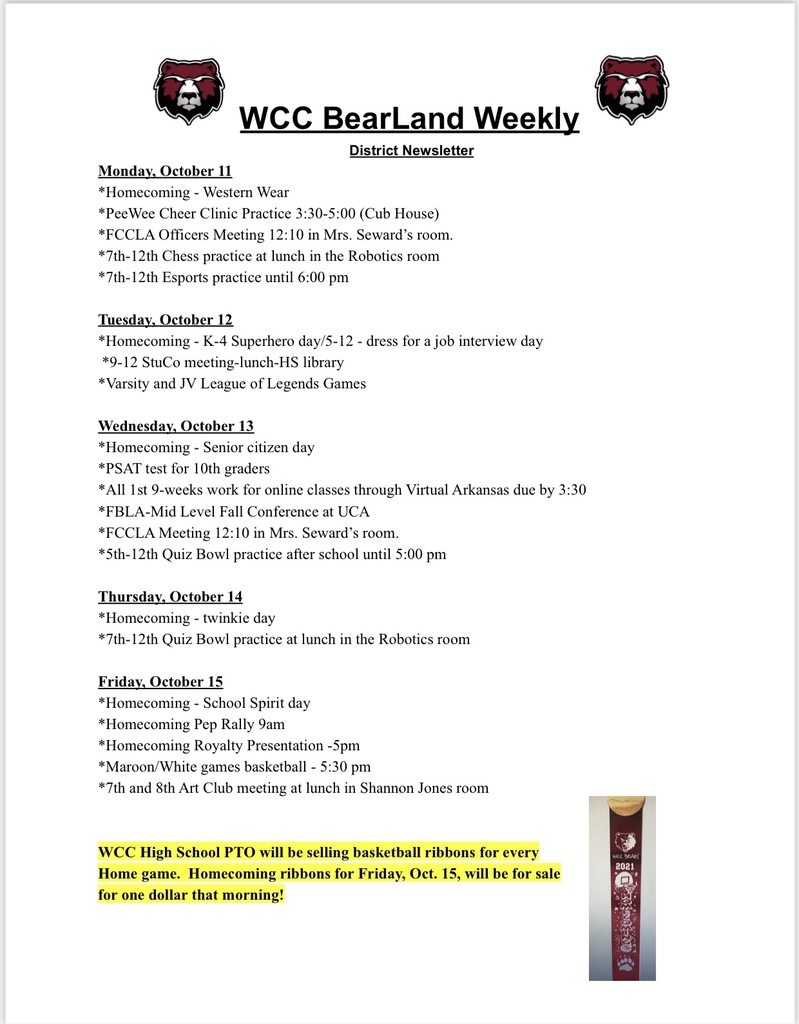 Our ACHI zone for COVID has dropped to Yellow and we will be mask optional for the week of October 11-15.
Tendremos nuestra clínica de vacunación contra la flu ESTE VIERNES, 8 de octubre, de 8 a 10 am en el auditorio. Los formularios se enviaron el lunes y martes de esta semana y se entregarán el jueves. Esto estará abierto a la comunidad. Hágale saber a la escuela que planea venir para que podamos incluirlo en un conteo. Entregamos los números a la WCHU el jueves por la tarde. Comuníquese con
lacbrown@wccbears.org
o
ljohnson@wccbears.org
para obtener más información.
We will be hosting our flu shot clinic on THIS FRIDAY, October 8th, from 8-10 am in the auditorium. Forms went out on Monday and Tuesday this week and will be due back on Thursday. This will be open to the community. Please let the school know you are planning to come so we can include you in a count. We turn in numbers to the WCHU on Thursday afternoon. Please contact
lacbrown@wccbears.org
or
ljohnson@wccbears.org
for more information.

The Elementary currently has the following tshirts/hoodies for sale: 4 youth medium hoodies $20 each 1 youth xl triblend shirt $15 Please contact Ms. Kelly in the office if you would like to purchase.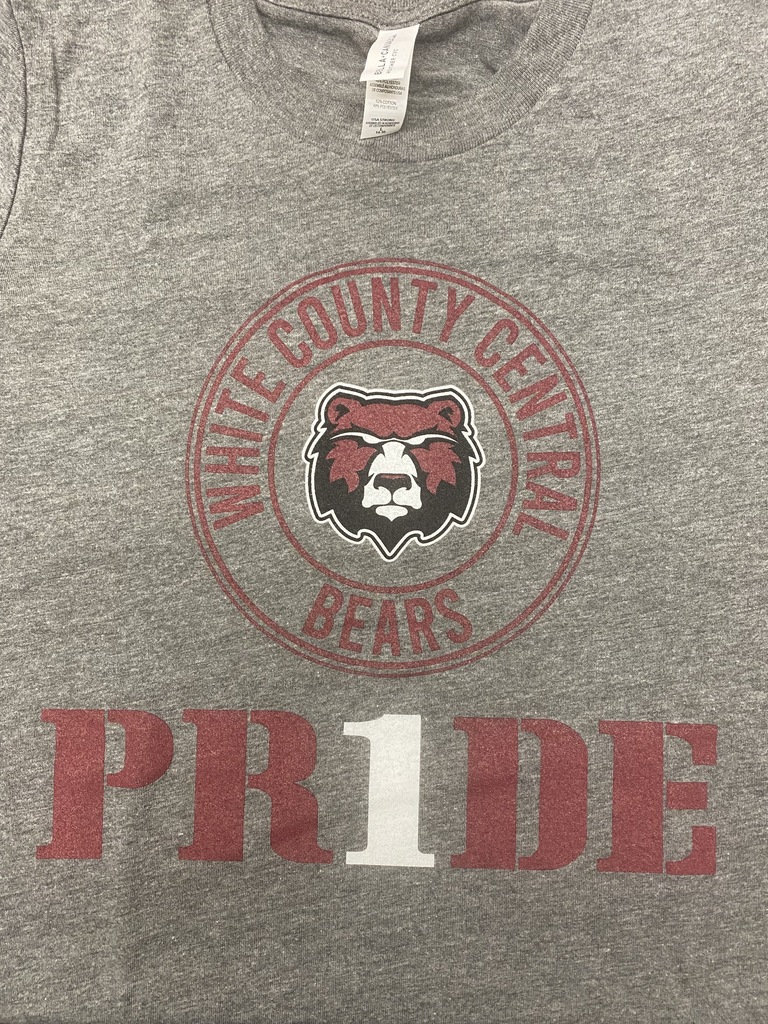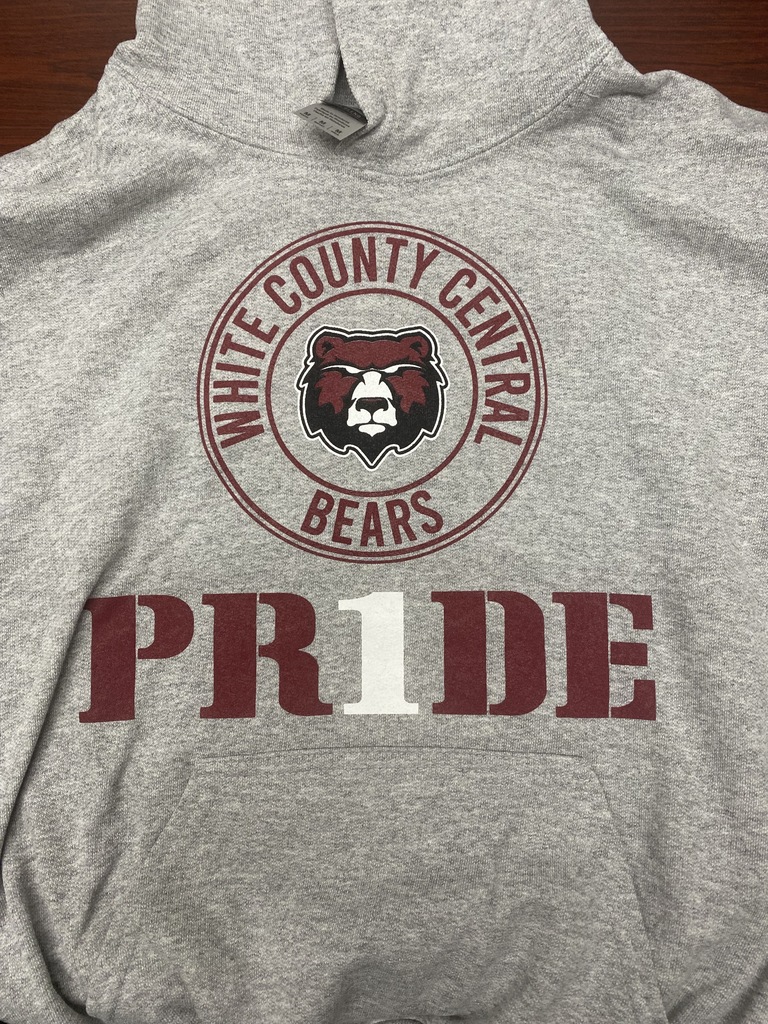 A huge SHOUT OUT to our building principals! Dr. Jackye Underwood, Sam Farris, and Yvonne Sturdivant do a fantastic job leading our schools. The addition of Brandi Hardcastle and Mark Wagner as Assistants have been a plus this year as well. Be sure and let them know how much you appreciate them and their work during Principal Appreciation Month!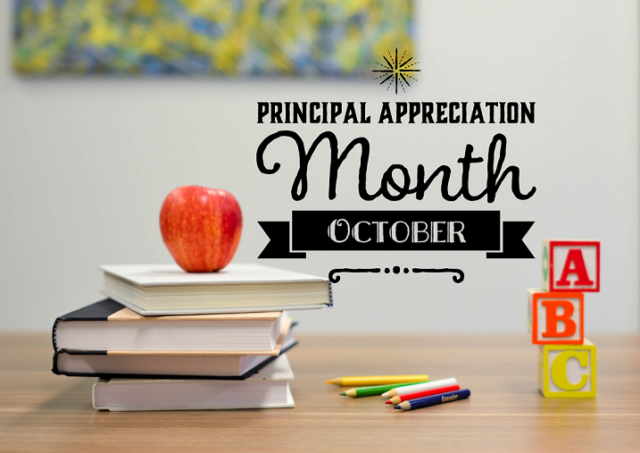 FFA is having a cake walk at that their meeting on Friday evening, Oct. 8 and they are needing some desserts. If a guardian or community member would like to donate a dessert (snack cakes or baked desserts) for their cake walk that is this coming Friday, Oct. 8, you are welcome to bring them to the high school on Friday or send them to school with your students. For any questions please contact Lucas Anderson at
landerson@wccbears.org
.
WCC BearLand District Weekly!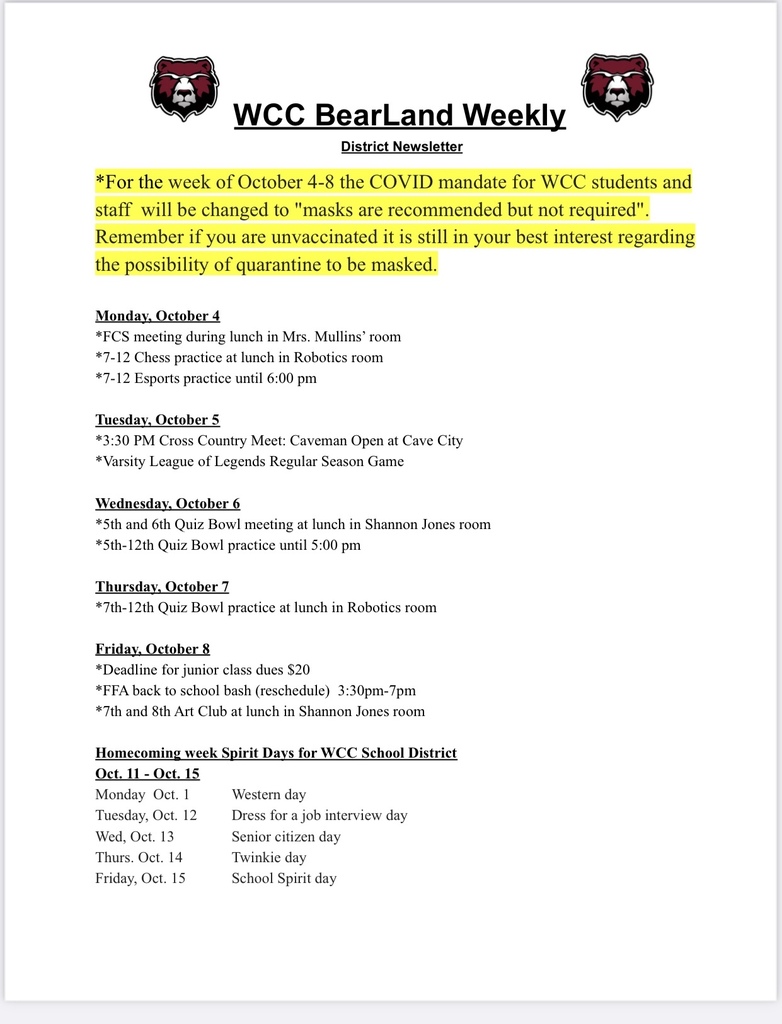 The Prospect Bluff Day Parade scheduled for tomorrow, Saturday, Oct. 2 at 11am has been cancelled.

IT'S HERE! Today is the launch of the 2022–23 FAFSA form. Visit
https://studentaid.gov/h/apply-for-aid/fafsa
today to get an early start on financial aid for college. If you have any questions or need any help, please contact Mrs. Hill at anytime!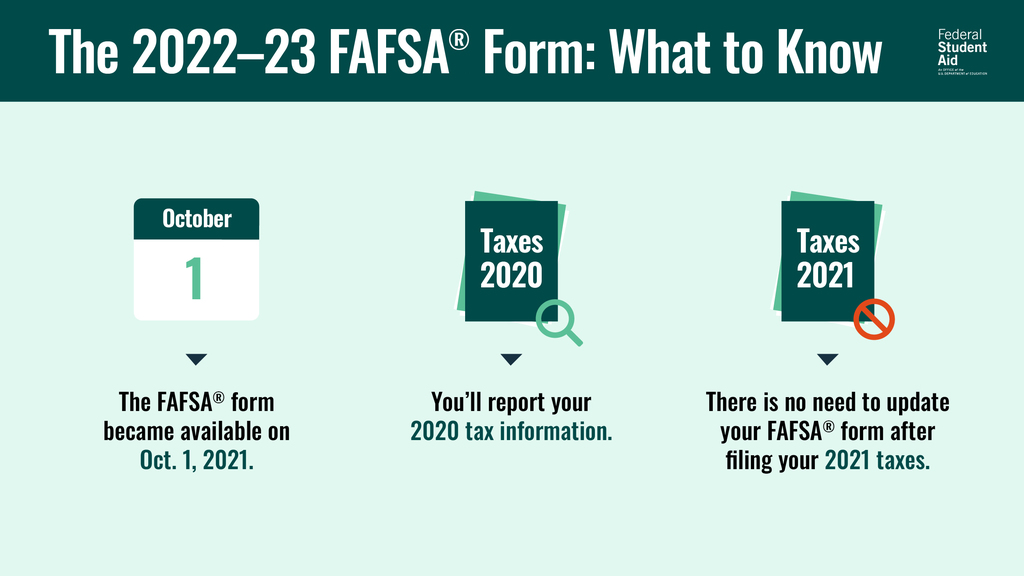 According to ACHI data for the week, our district has dropped down to the ORANGE zone. As a result of this change, the mask policy for the week of October 4 through 8 will be downgraded from mandated to highly recommended. Please remember that vaccinations and mask wearing are still considered to be the best ways to prevent the spread of COVID.
Seeing moments like these make WCC the greatest place to be.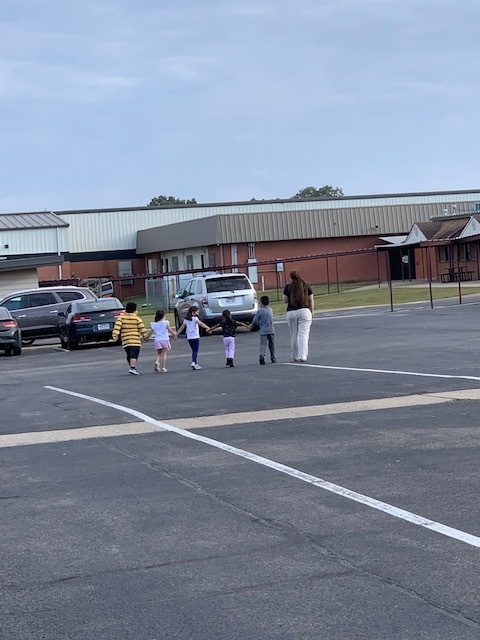 Mrs. King's business students learned how to tie a simple knot tie!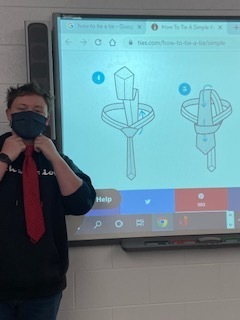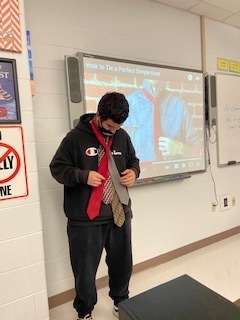 Seniors, don't forget there is a mandatory senior meeting today, Tuesday, Sept. 28 starting at 8:50.
Season Passes for WCC home games will go on sale next week on OCTOBER 4th. Please note that there are differences from last year. Information is on the form. Please email or call Mr Farris if you have any questions (
sfarris@wccbears.org
)

Reminder: K-6 students participating in the cheer clinic fundraiser will have practice after school tomorrow. Please bring a snack and water bottle. Pick up is at 5:00 in the Elementary parking lot.
White County Central High School Drones' students built a drones device that when a student flies the drone he/she has to knock the ping pong ball off of the device. Great job flying!!!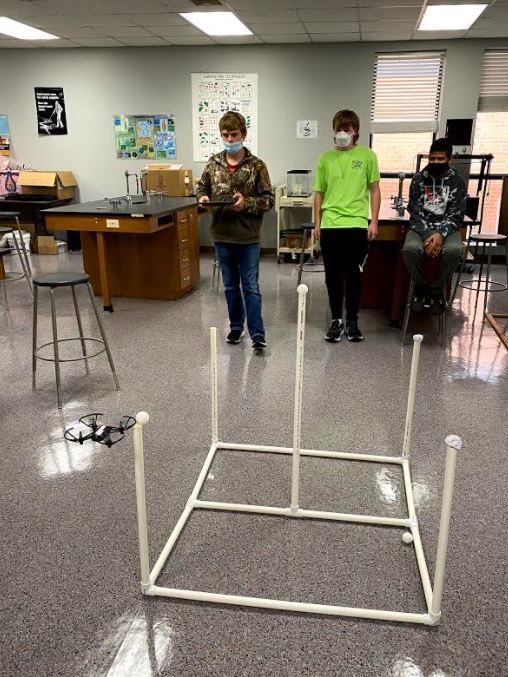 Picture day went great yesterday! Pictures are available for purchase online only at mylifetouch.com for up to 48 hours. Use the code EVTK2SFCW. If you missed pictures yesterday, the make-up date is 10/28/21. Please contact Ms. Julia Williams at
jwilliams@wccbears.org
with any questions.

Our school COVID numbers remain low but the community is still listed in the red zone by ACHI. The mask mandate will still be in place for the week of September 26.
Don't forget that Sr. Beta club is sponsoring a blood drive today, Friday, Sept,. 24 from 8:30am to 2pm in the auditorium. Walk ins are welcome!